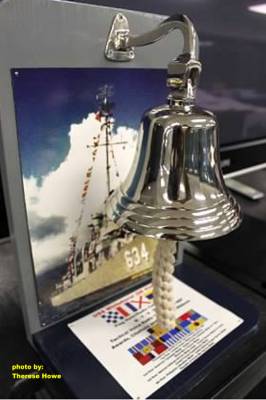 Whitehurst Memorial Bell used in the TAPS Ceremonies
This year we set a sad record. 12 names of of shipmates
who had embarked on their eternal voyage.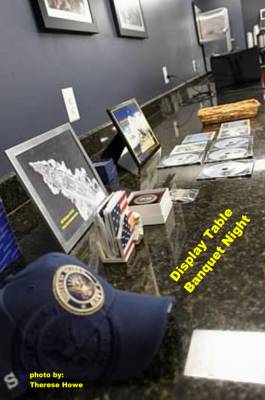 The Color Guard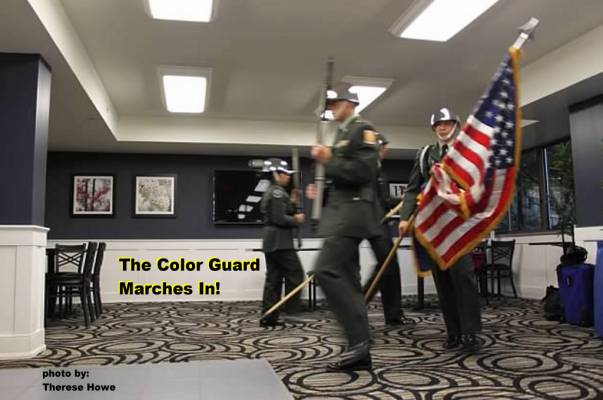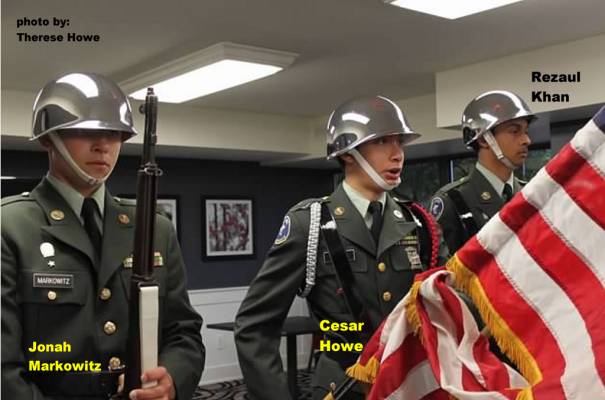 Cesar Howe is a Grandson of reunion Hosts Jim and Rae Howe
Cesar's Mother, Therese Howe, provided the excellent Banquet
and Color Guard photos. Many thanks Therese!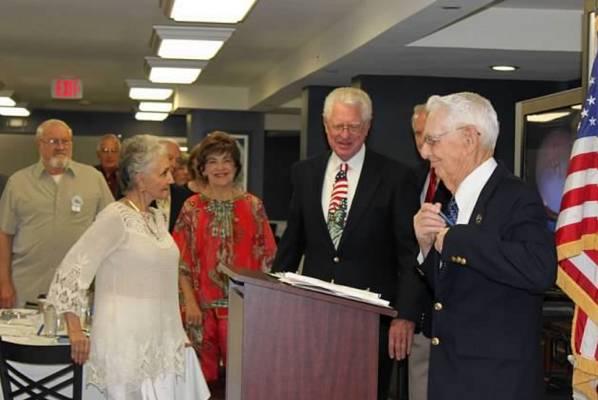 Host, Jim is about to open the banquet. Jim Bruffet
will offer the invocation.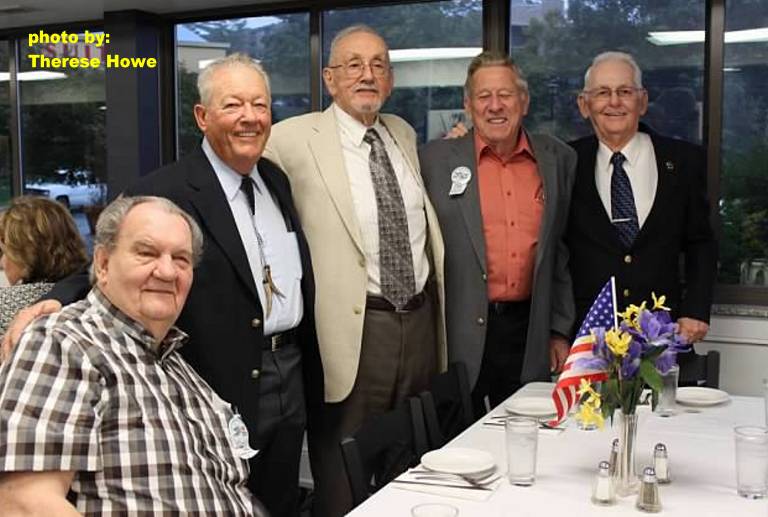 l to r Don Loerhig, Don Smith, Elwood "Woodie" Winters,
Arnold Pettijohn, Jim Howe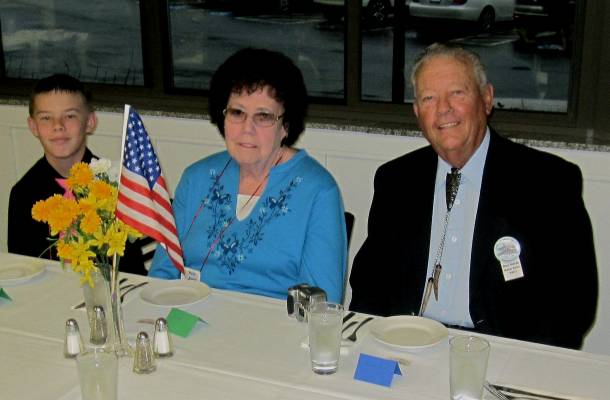 Nate Putnam with Grand Parents Don & Ruth Smith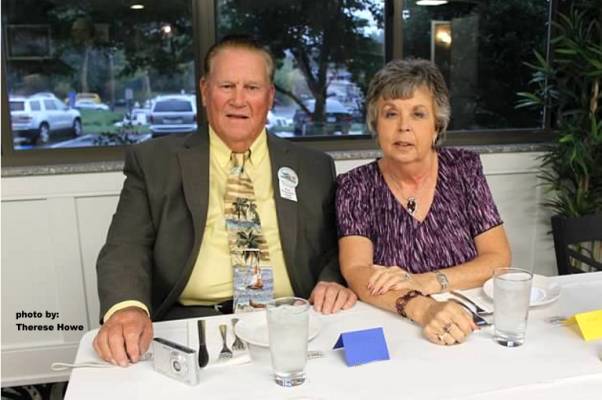 Dick and Barbara Fernandez
They have been in touch and wanting to attend for years.
It was a pleasure to have them with us this in 2012.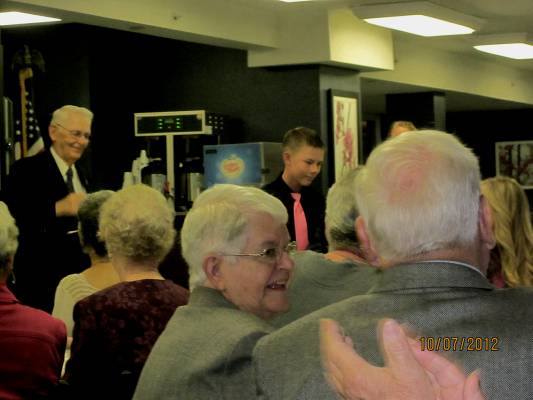 Host Jim Howe declares Nate Putnam is now an Honorary
Crew Member of USS Whitehurst. He is welcomed "onboard".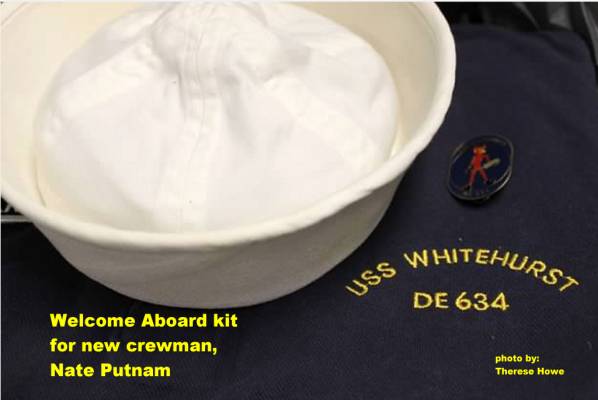 Door Prize Drawings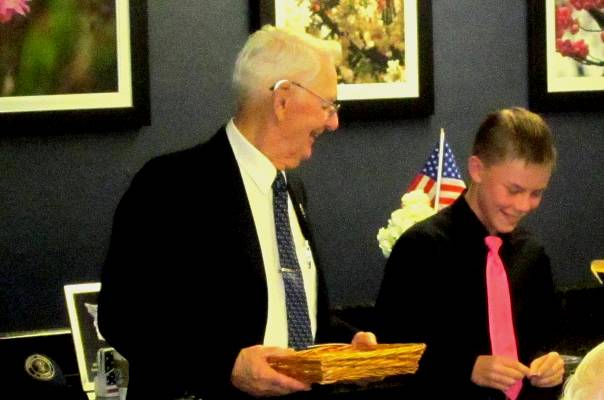 Seaman Nate Putnam assists Master Chief Howe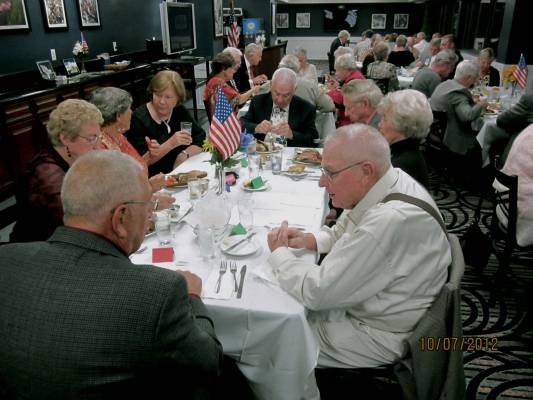 The servers are beginning to deliver the Banquet Meals
Wally is ready!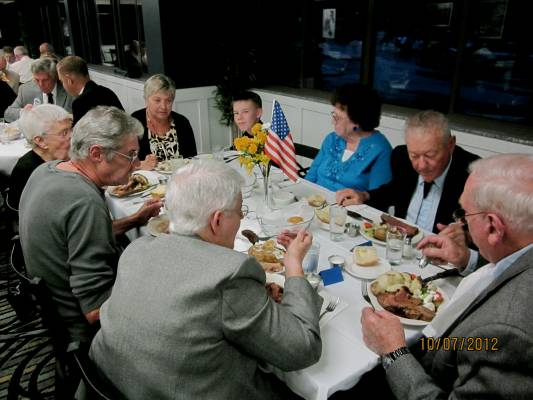 We all enjoyed the refreshing, respectful, young man, Nate Putnam.
Let's hope he brings his grand parents again next year.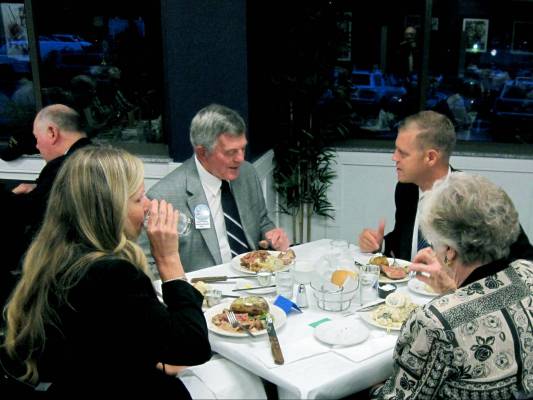 Rachel Marosko is related to Kathy and Bob Carter, who shared their
table at the banquet. Air Force Colonel Marosko was in town on a short leave, but graciously accepted Bob's invitation to speak to this group
of Navy vets. An Admiral could not have impressed us more.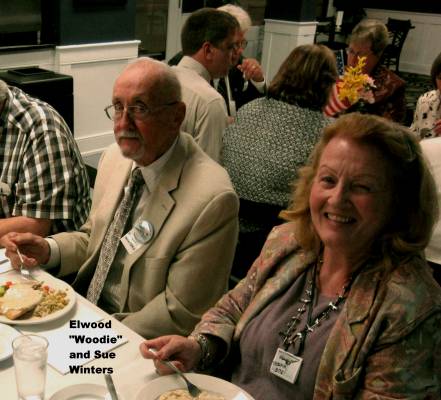 Woodie and Sue are also first time attendees. Great to meet them and
to see Woodie again after so many years.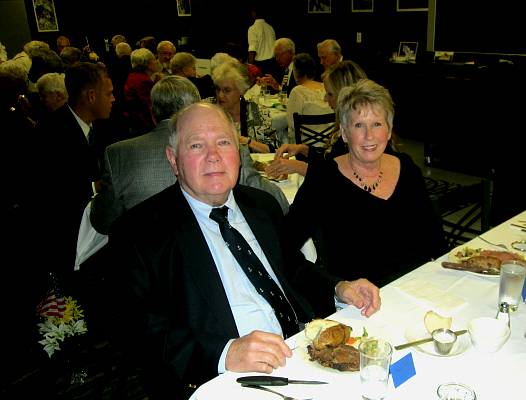 Zeke and Maggie Frazier
They were ReU-2011 Hosts in San Diego. This year they could
relax and enjoy.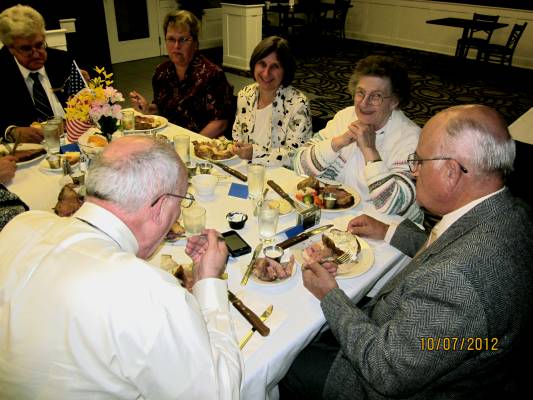 Manny & Gloria Holmes were accompanied by
3 daughters and 3 sons-in-law, They were with us at the 2005 ReU
in Albany. Good to have them all again. Even the Marine!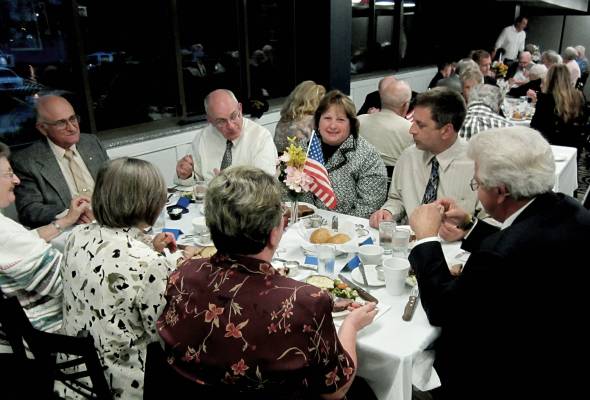 Holmes Family viewed from opposite side of the table.
The big guy on the right is the Marine.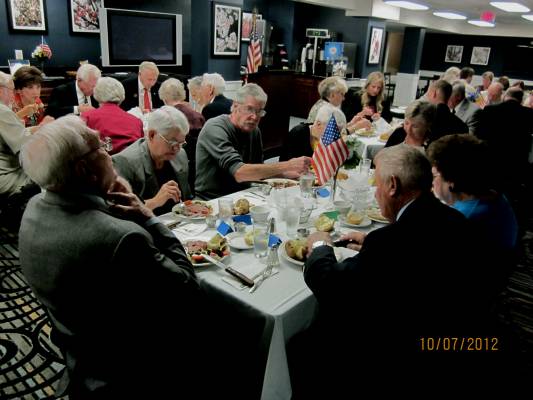 That's Roy Hasty reaching for the rolls.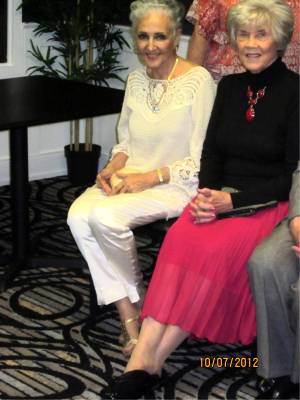 A couple of young chicks, Sunny Boodman
and Gladys "GP" Pettijohn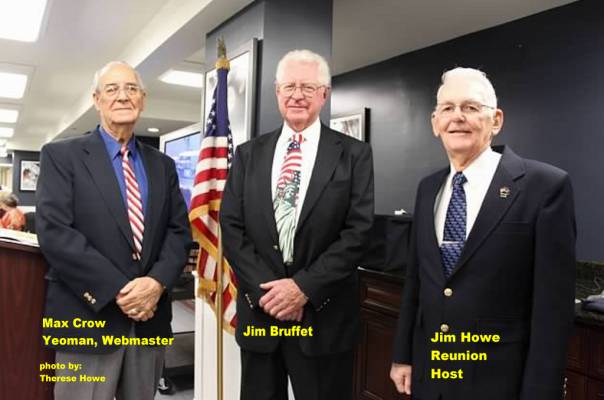 Old??... Who's old?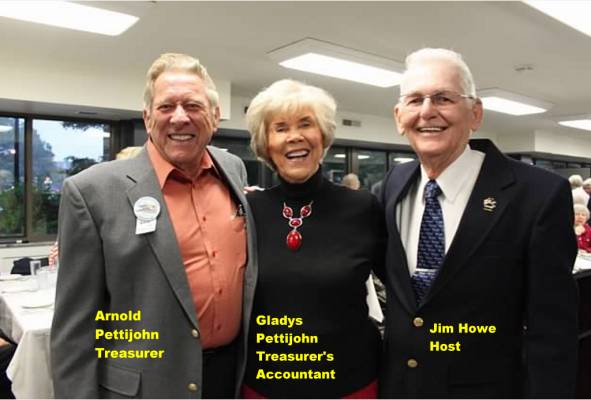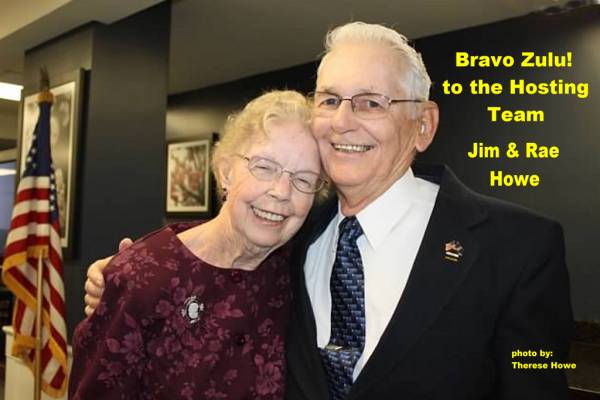 Many thanks to Jim and Rae Howe for their excellent work planning,
preparing, and conducting the 2012 Reunion of the
USS Whitehurst 1950 - 1969 Crews. mc