USS Whitehurst Logo by: Pat Stephens, Webmaster, DESA

ReU 2013

Note: Most of the pictures shown here were on the Reunion DVD, however server space
limitations prevent the use of all the photos on the DVD. mc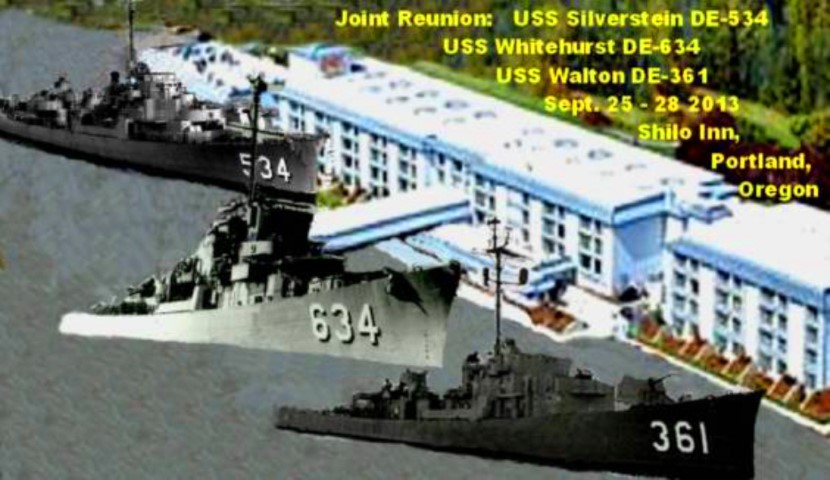 The First, Joint Reunion, of the Shipmates of:
USS Silverstein DE-534, USS Walton DE-361,
and USS Whitehurst DE-634, was conducted
Sept. 25-28, 2013 at the Shilo INN Hotel,
Portland, Oregon.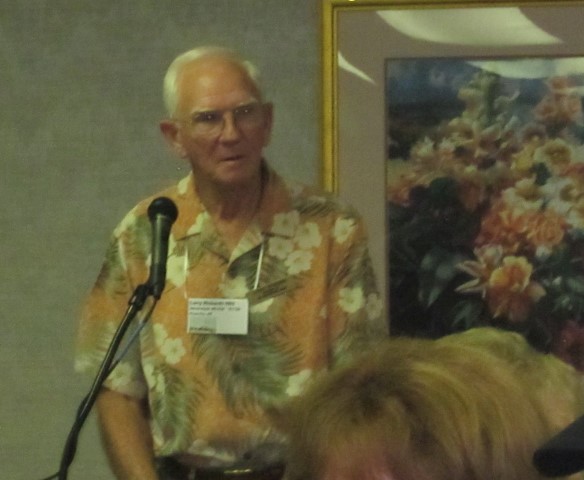 Larry Richards, Reunion Host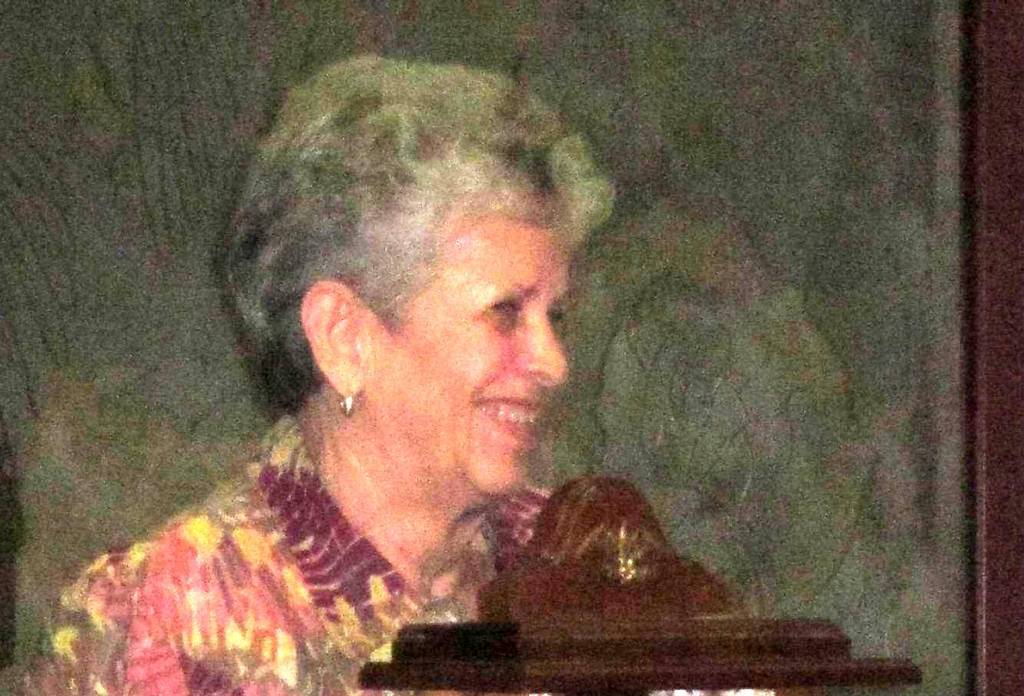 Velma Richards
Sept. 25, Activities
This was check in day. Each shipmate, with his companions,
came to the hospitality room, picked up his welcome
package, renewed old acquaintances, and made new
friendships with "shipmates" he had never met.
At 7 p.m. a business meeting was opened with an
invocation by, Stein vet Ken Marler. Reunion host, Larry Richards,
started the meeting by asking each veteran to introduce himself and those with him,
ID his ship and tell when he served onboard. This was a a helpful exercise.
Treasurer Reports were given and possible hosts for the
2014 Reunion was discussed. Jerry Hudson,
Walton vet, and his wife, Mary, volunteered to plan
next year's reunion in Kansas City, MO. The positive
response was unanimous.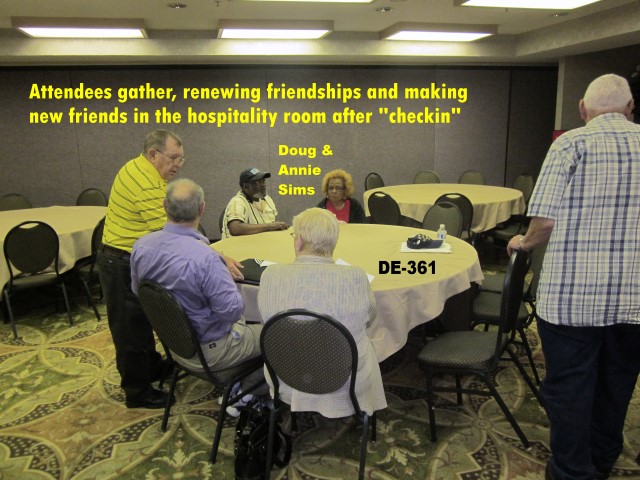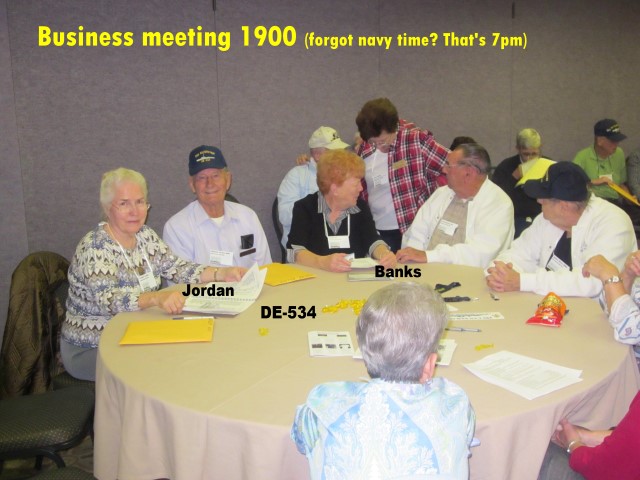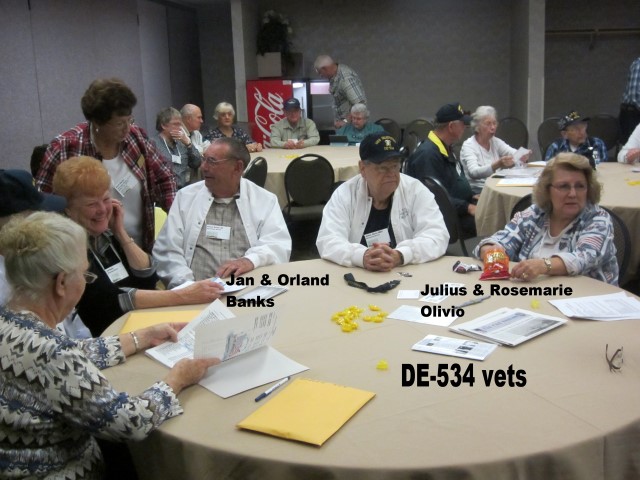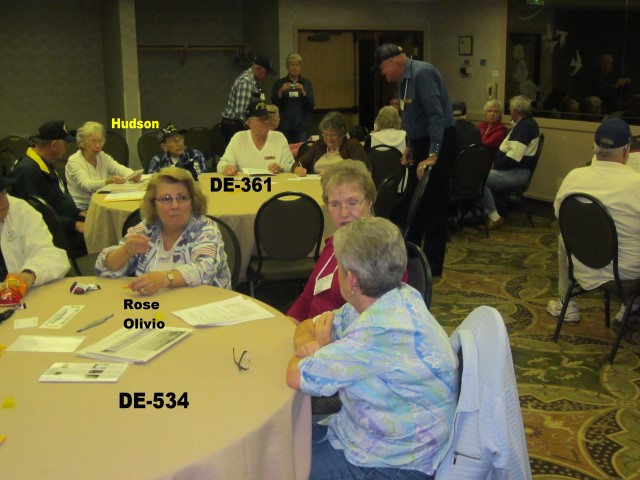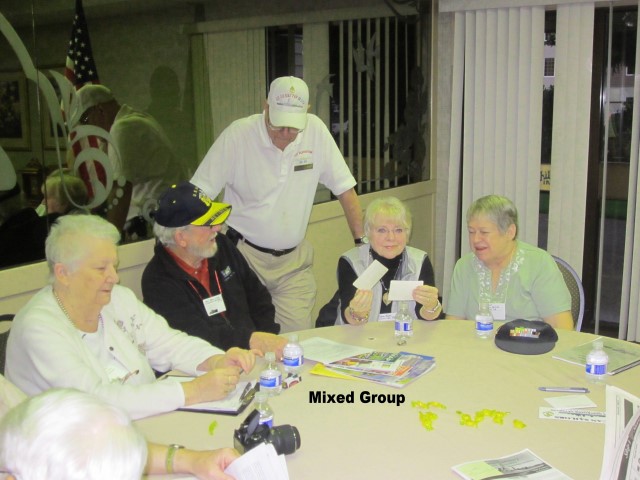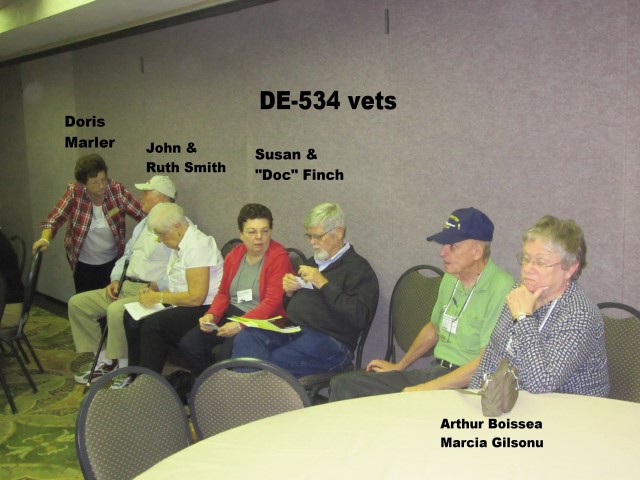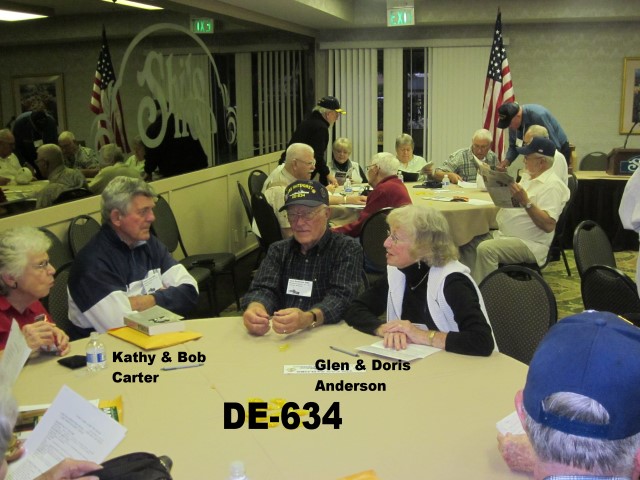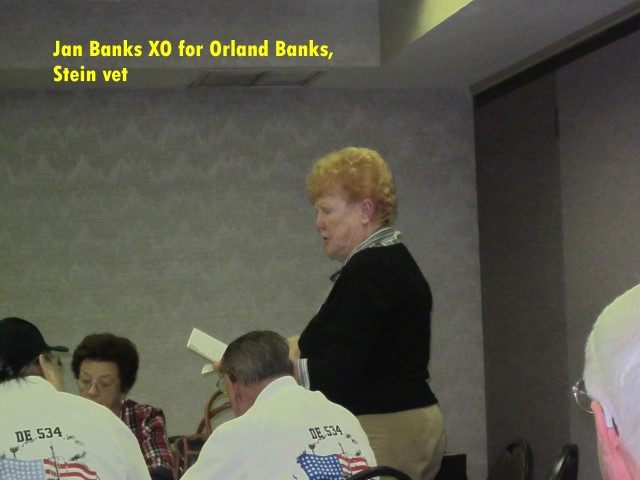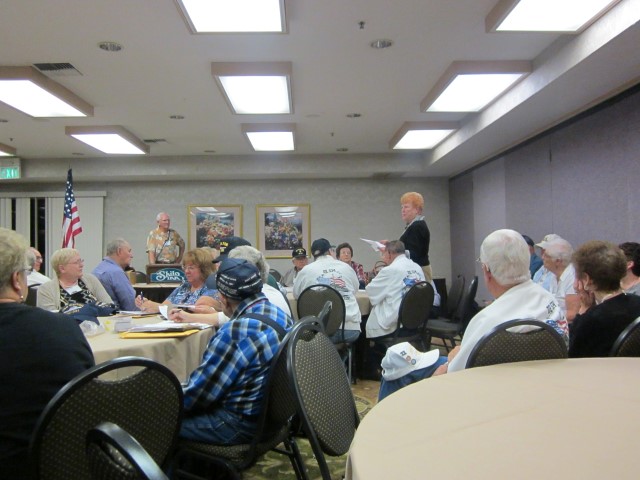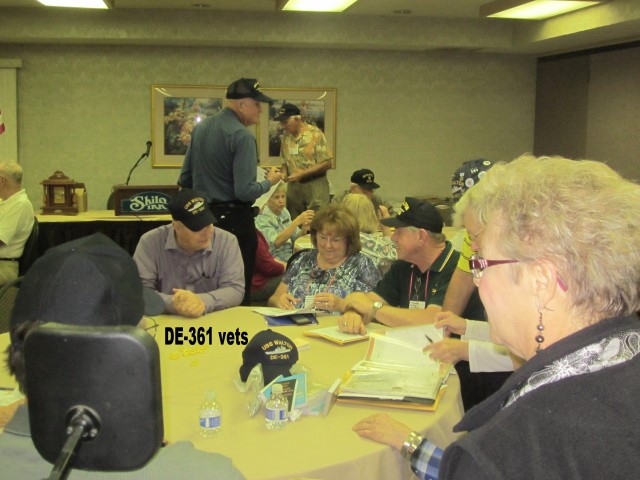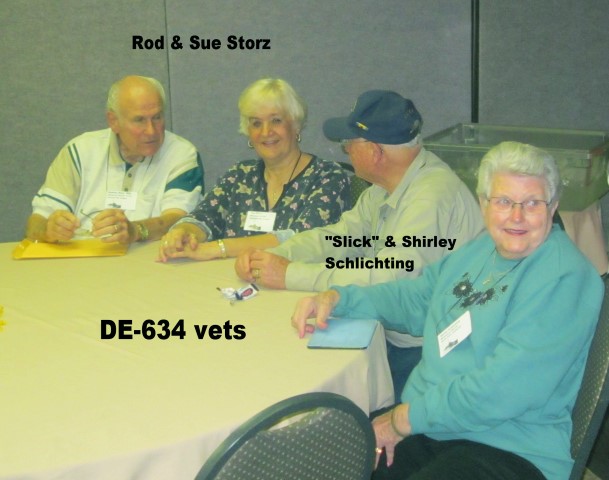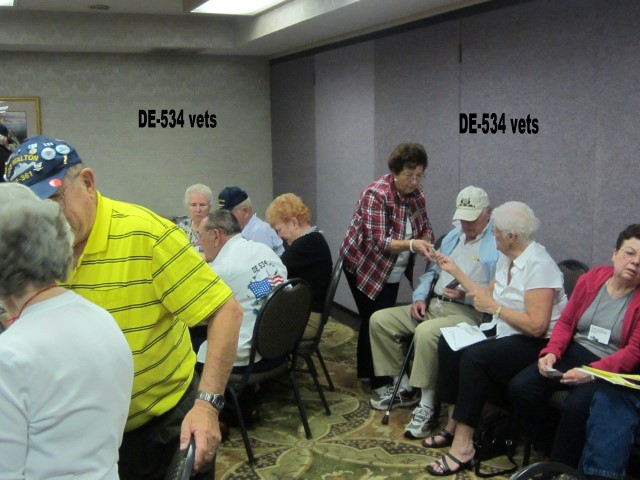 The following pictures, taken after the closing banquet, have been inserted
here for your convenience in identifying those reunion attendees with whom you
are unfamiliar or wish to recall. mc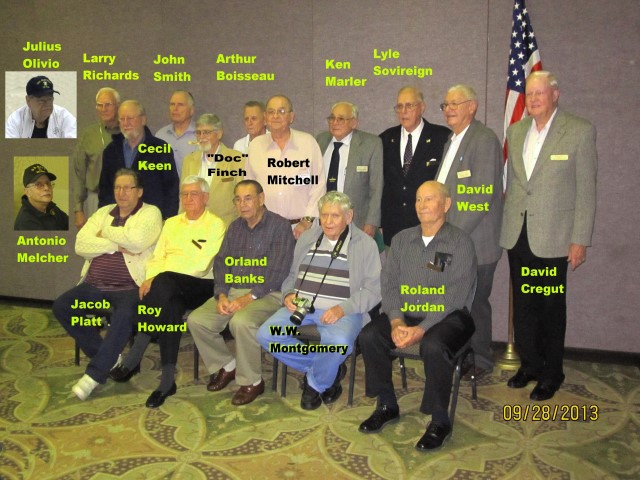 Veterans of USS Silverstein DE-534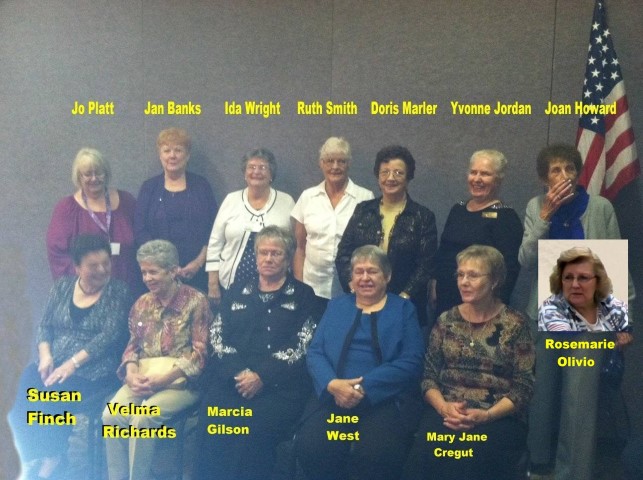 Ladies of Silverstein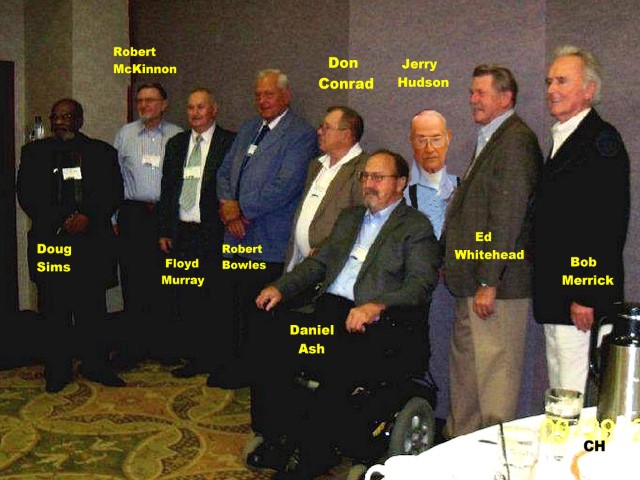 Veterans of USS Walton DE-361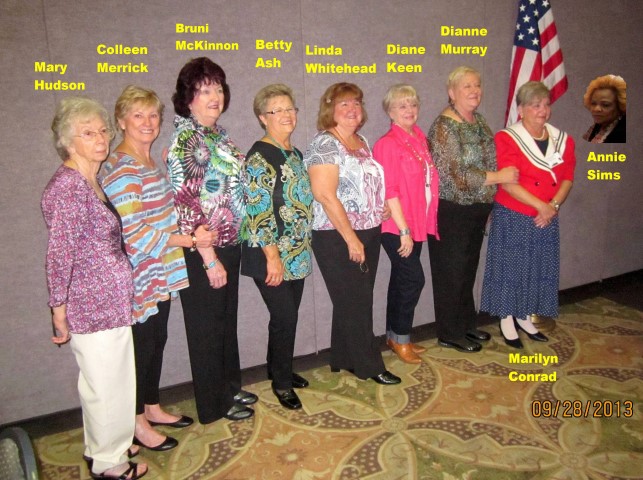 Ladies of Walton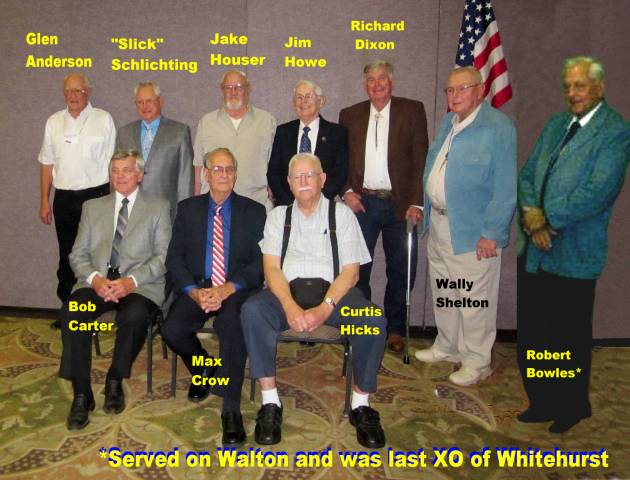 Veterans of USS Whitehurst DE-634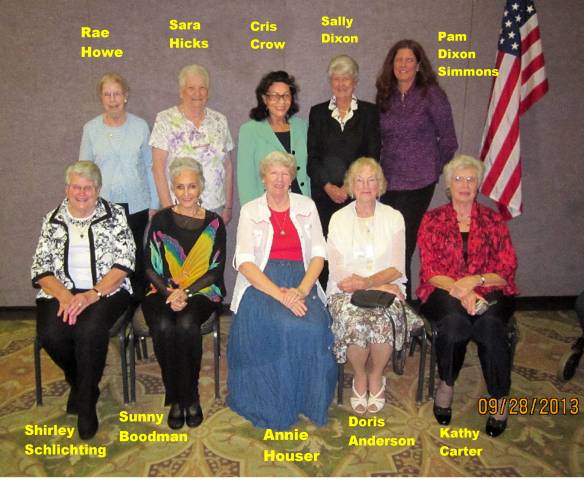 Ladies of Whitehurst
Thursday Morning, Sept. 26, after Breakfast, everyone gathered in front of the Hotel to
await the arrival of the two buses which would haul us in comfort, to the
various tour points. Today we visit the beautiful Columbia River Gorge,
Bonneville Dam, and Fish Hatchery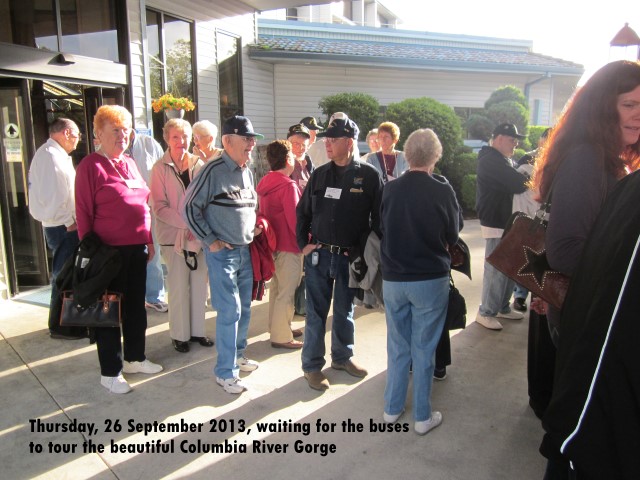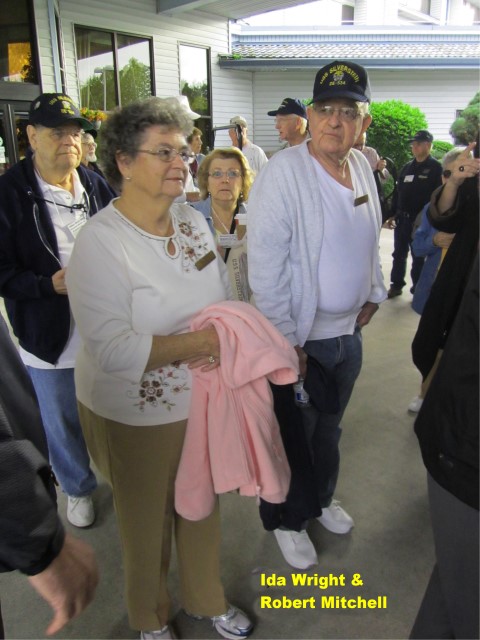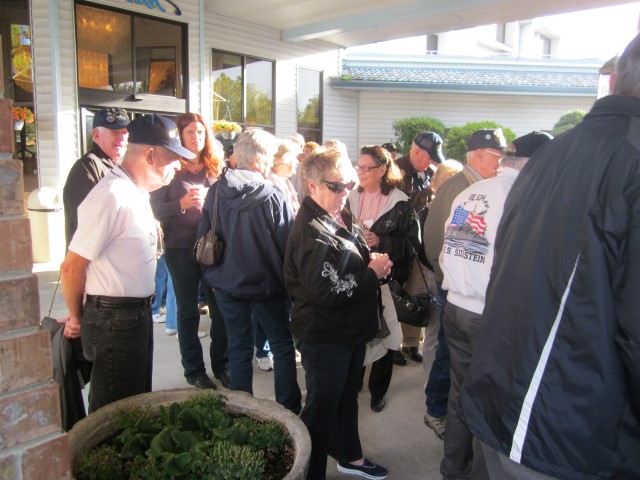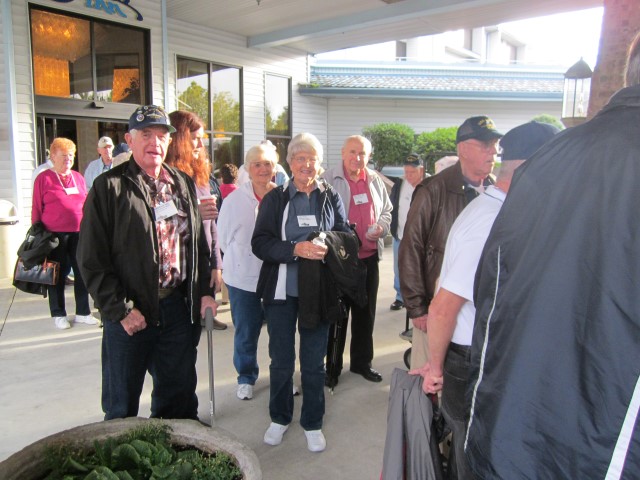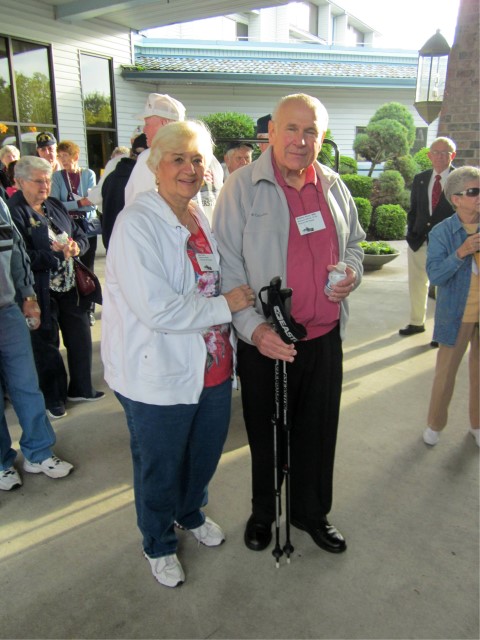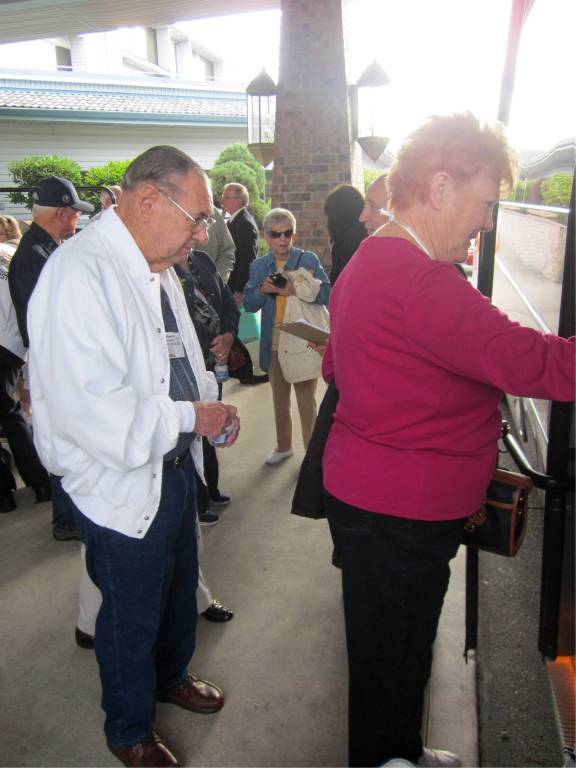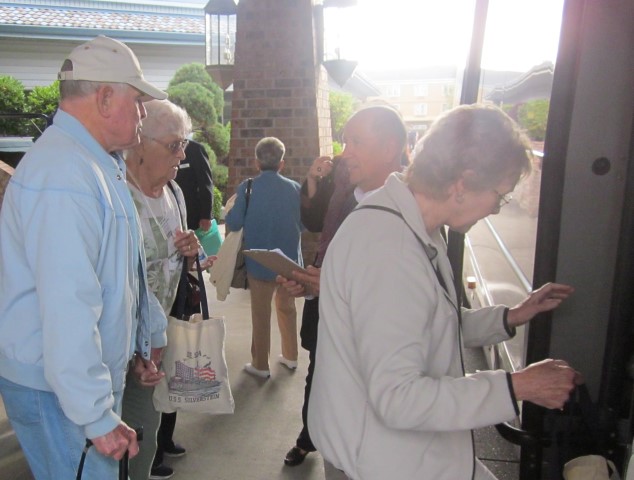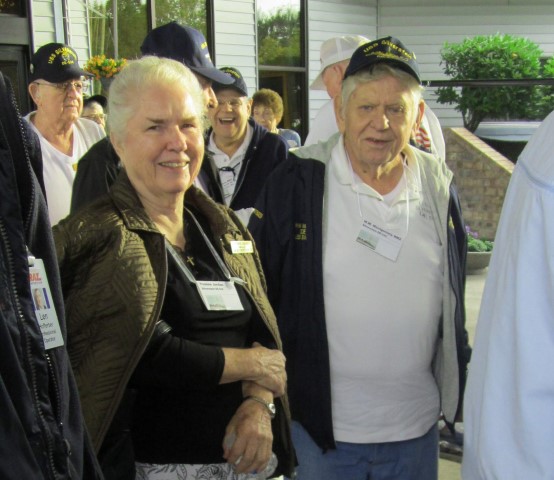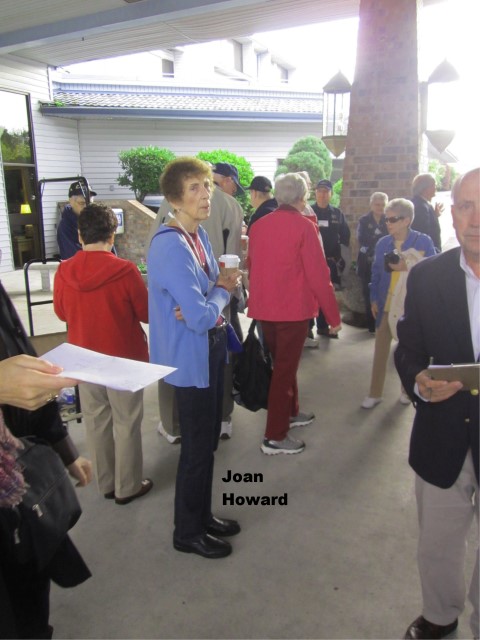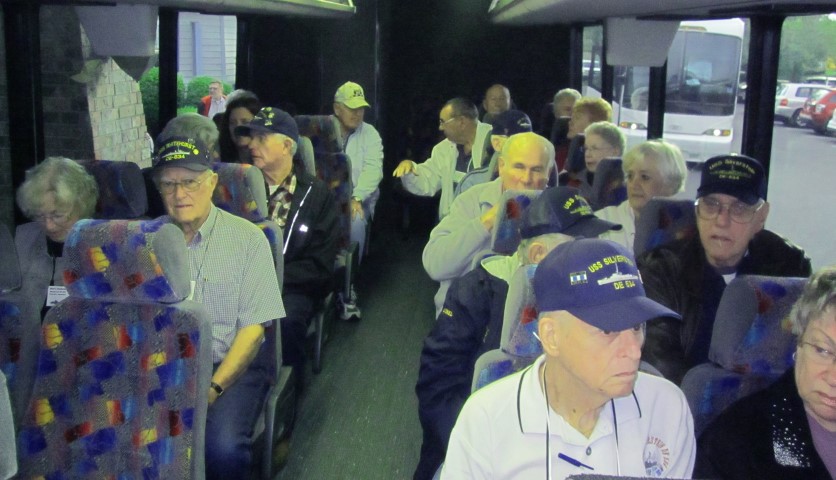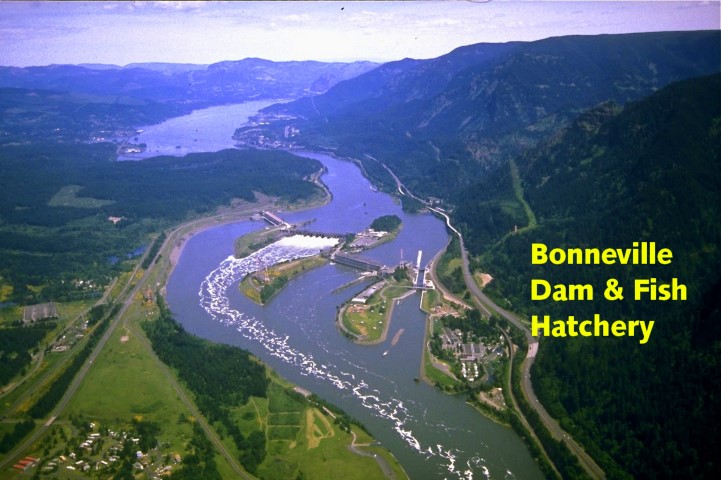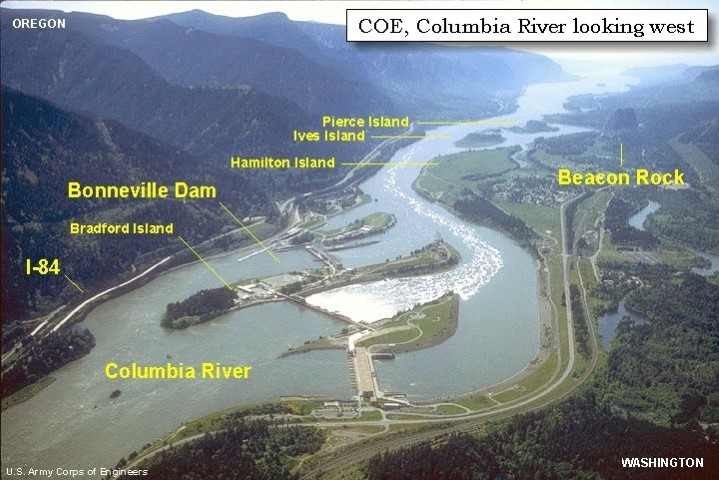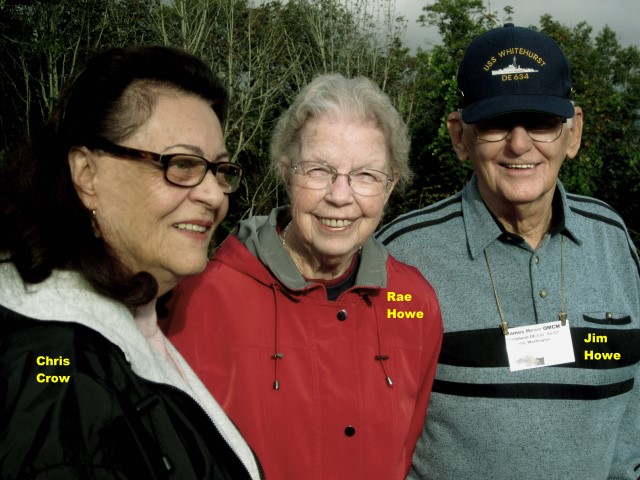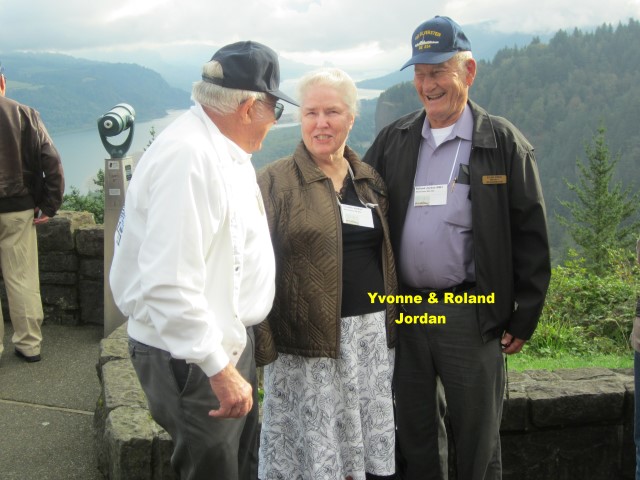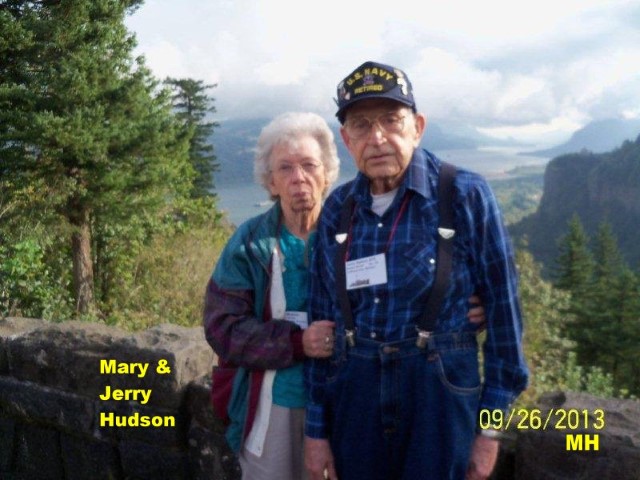 Jerry and Mary will be hosting the 2014 ReU in Kansas City, Missouri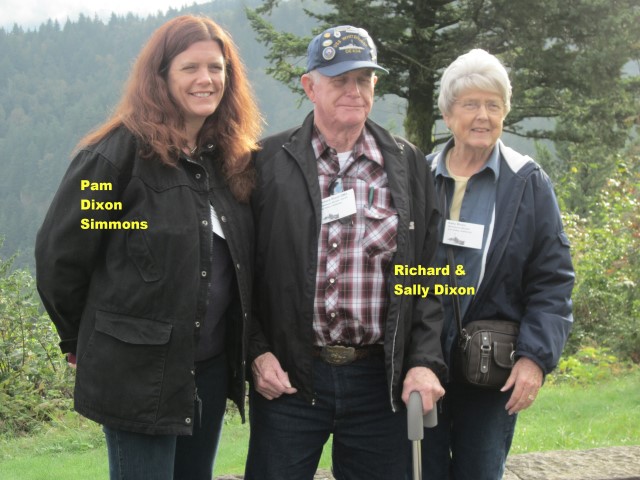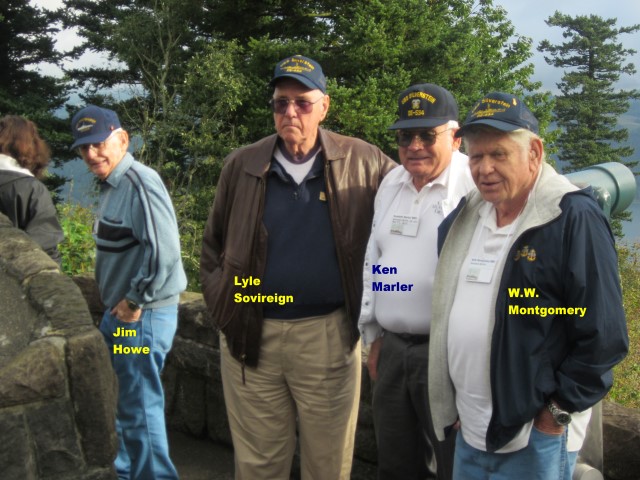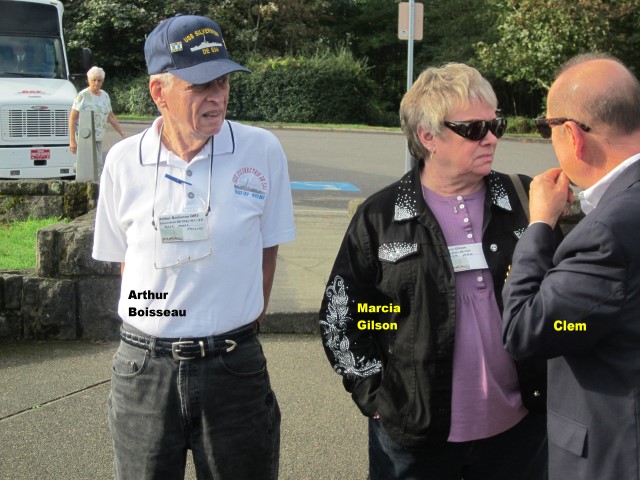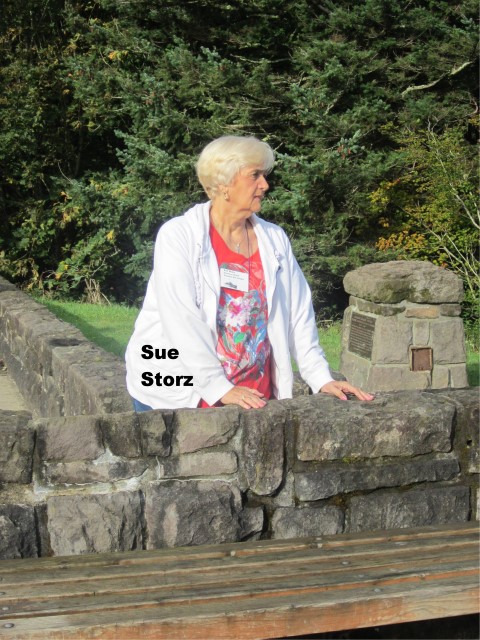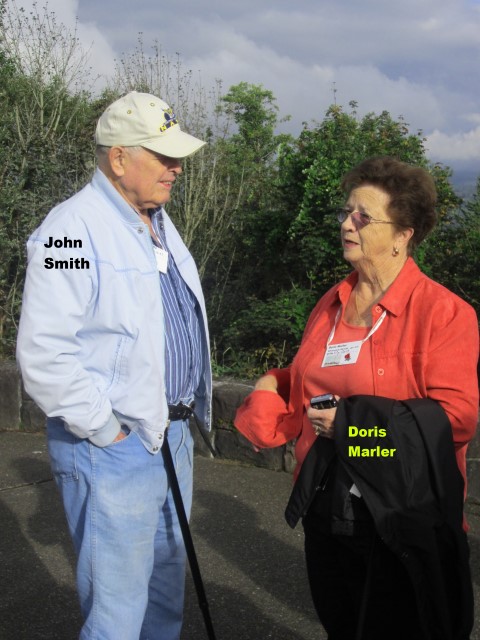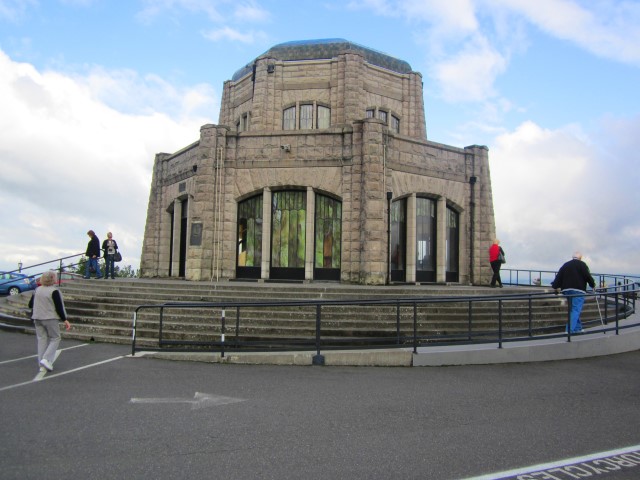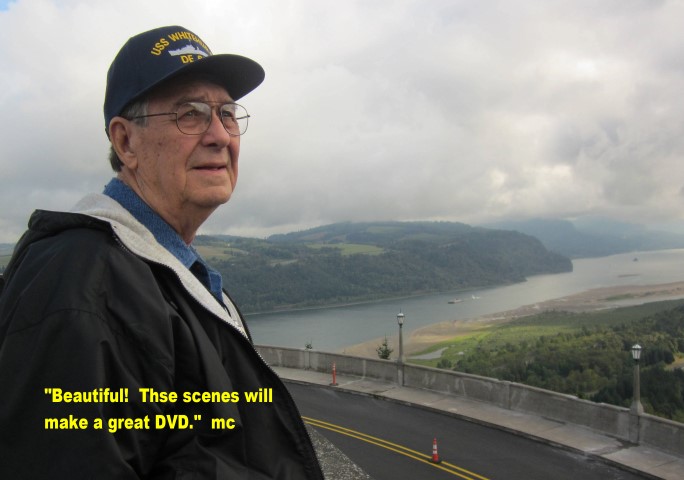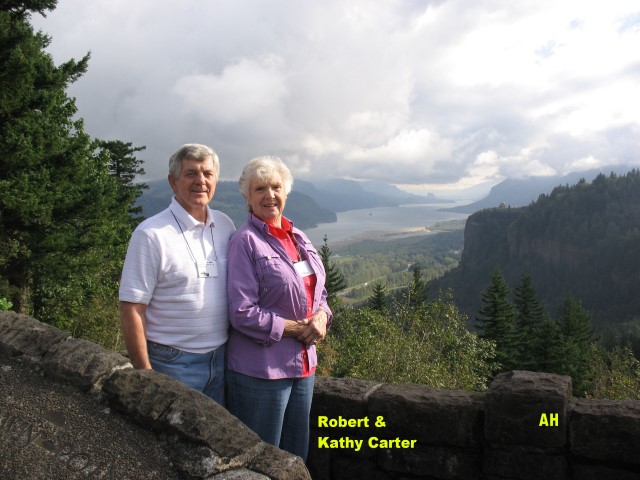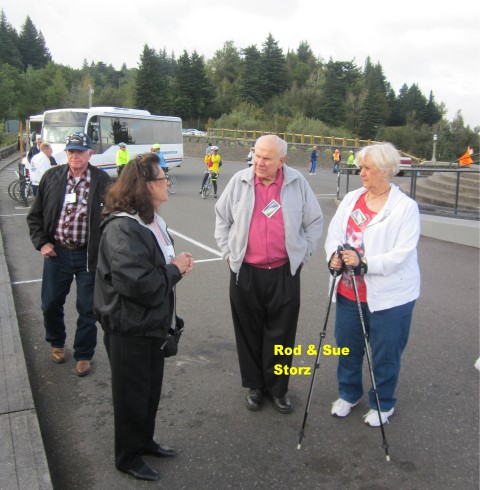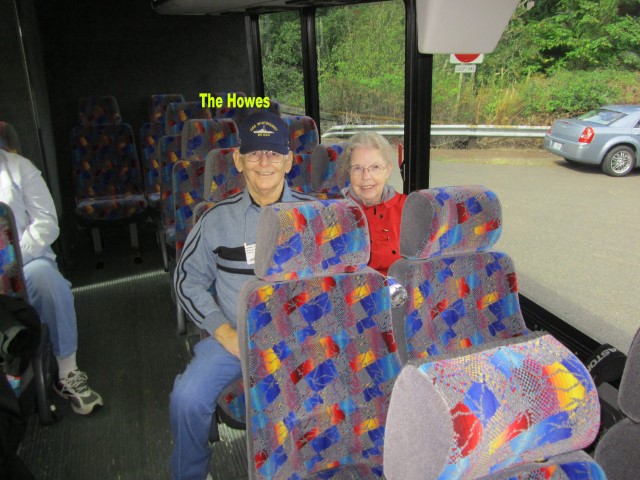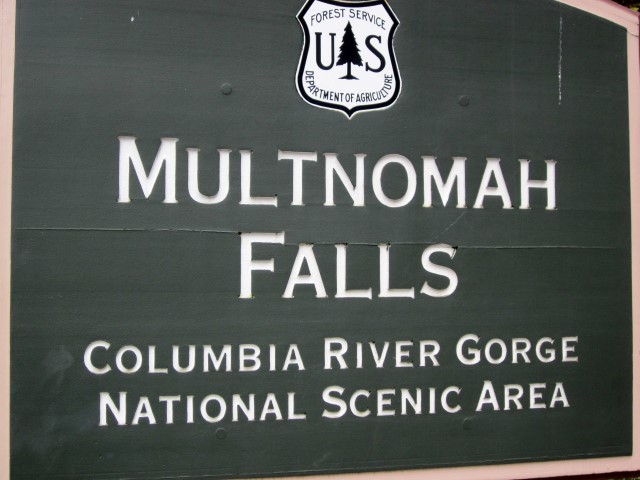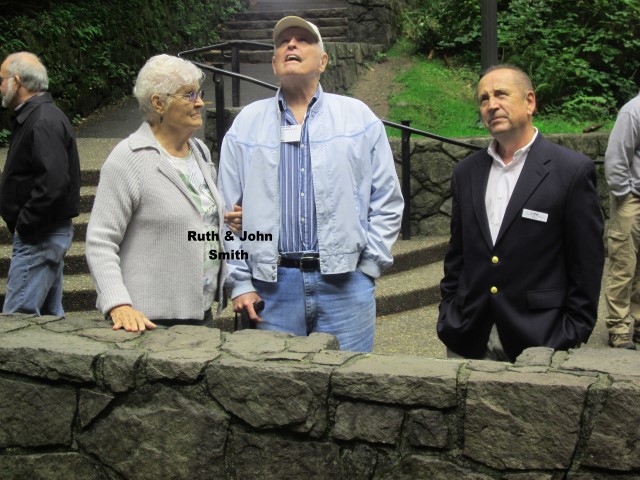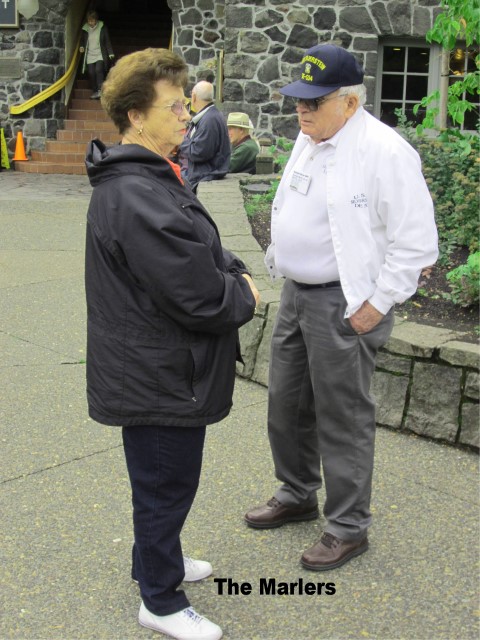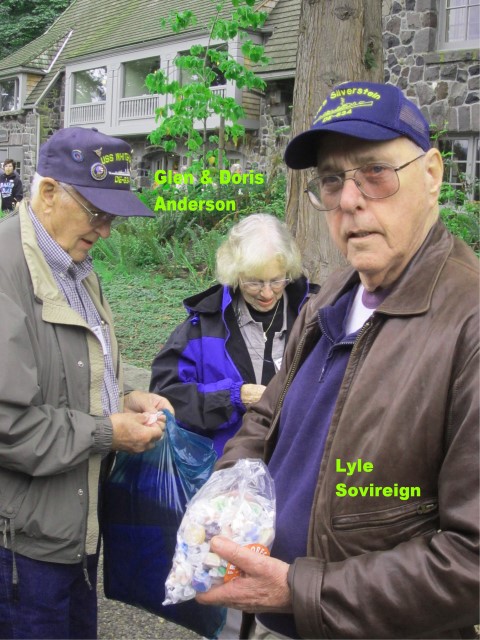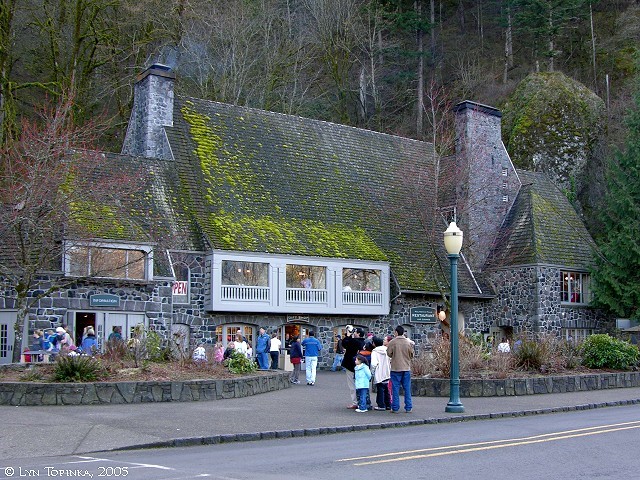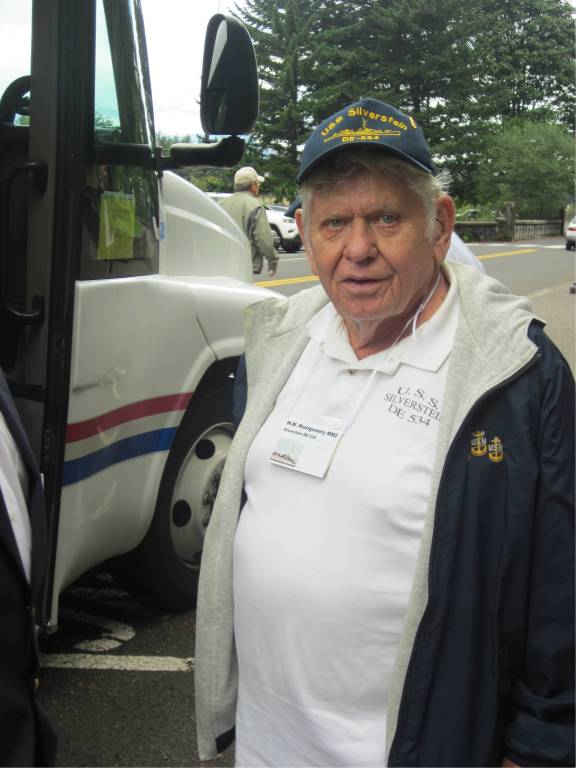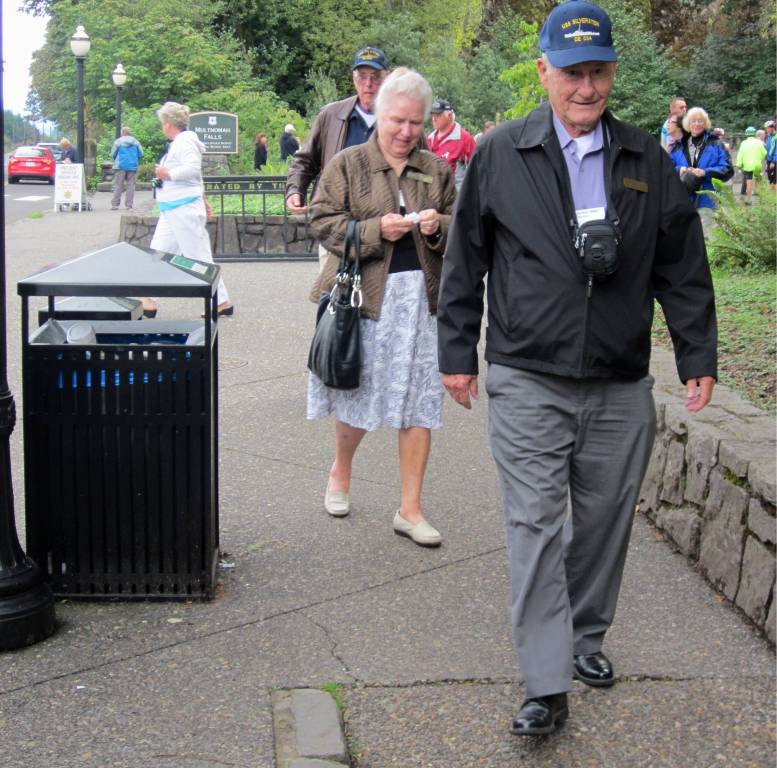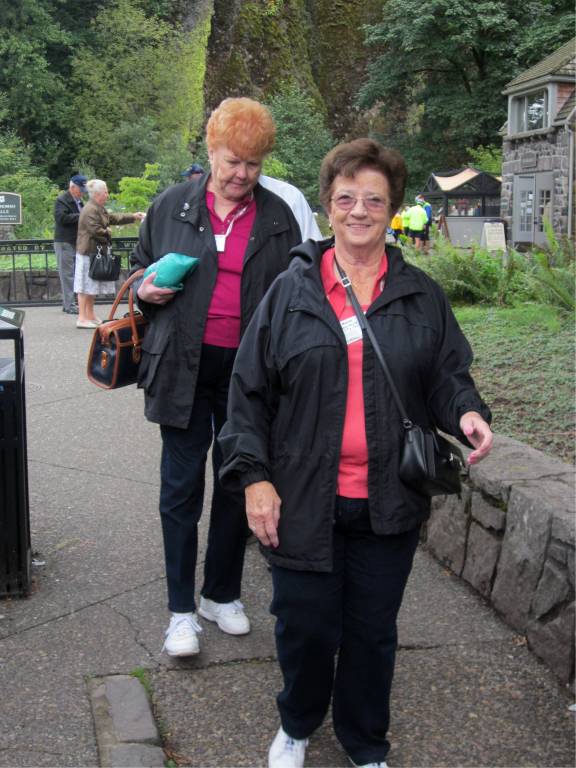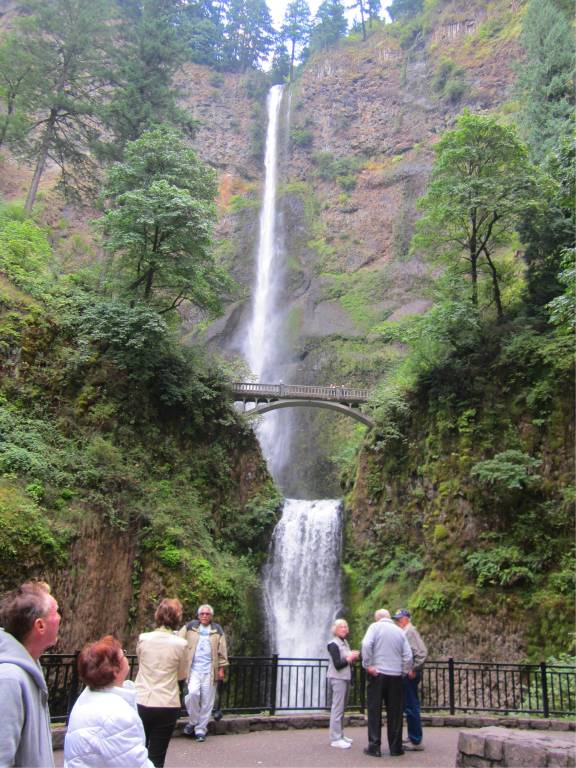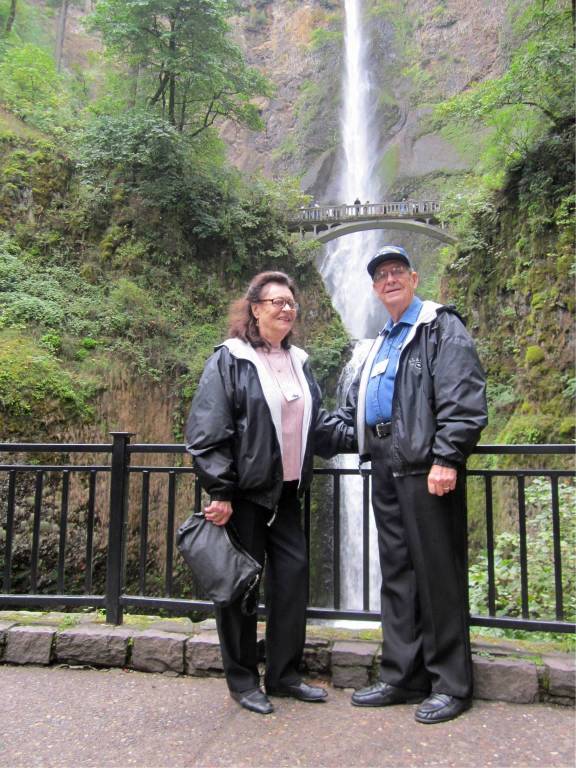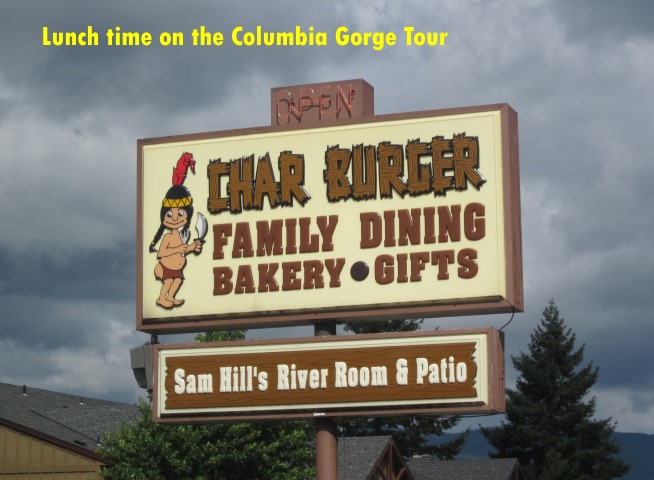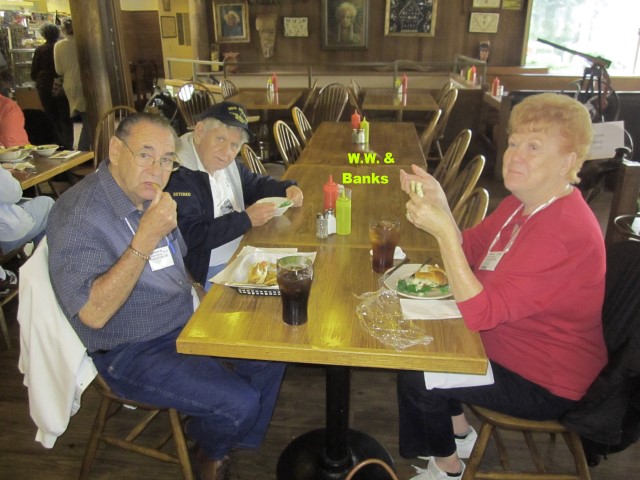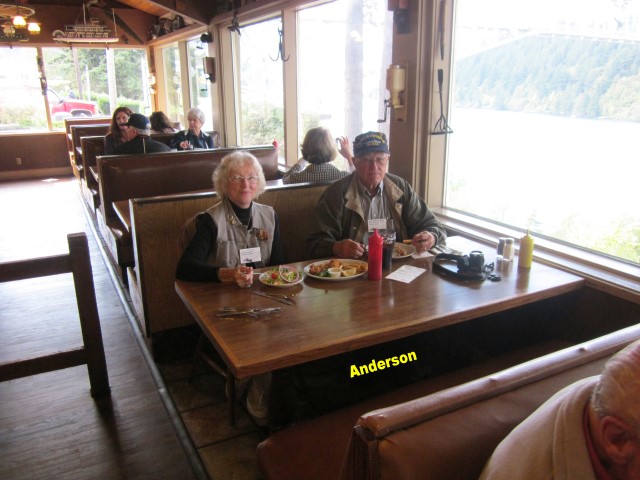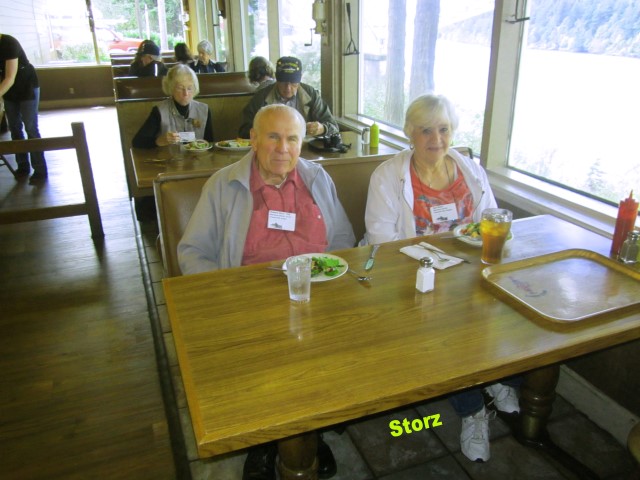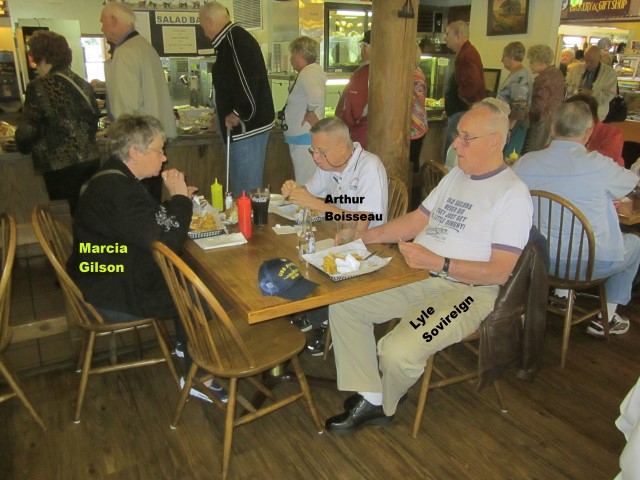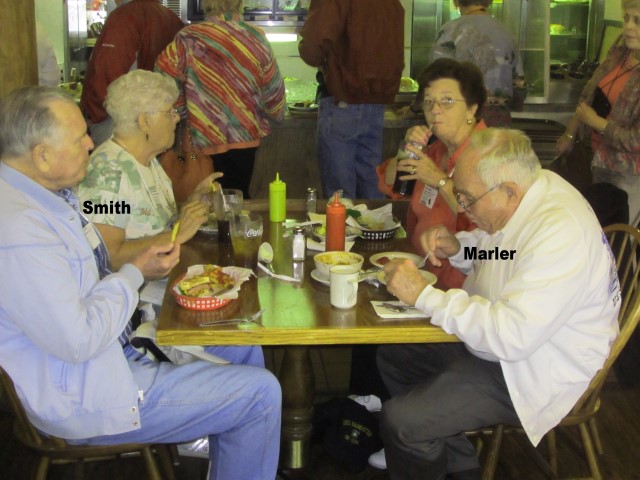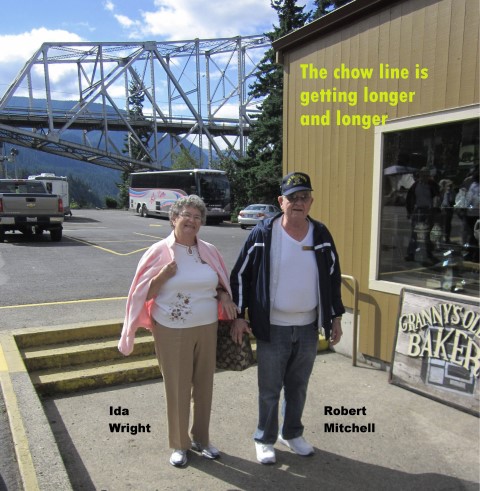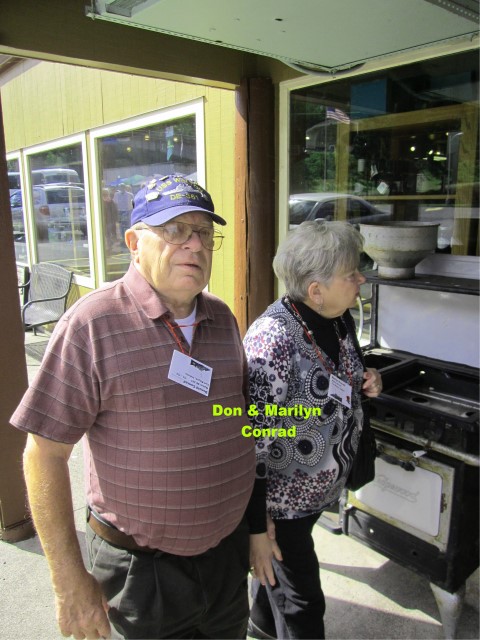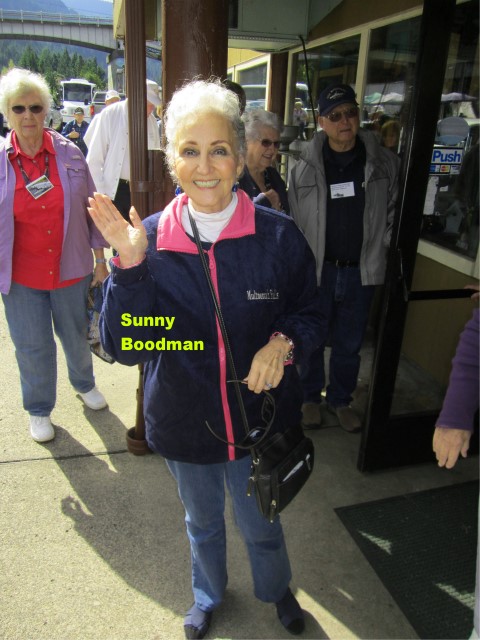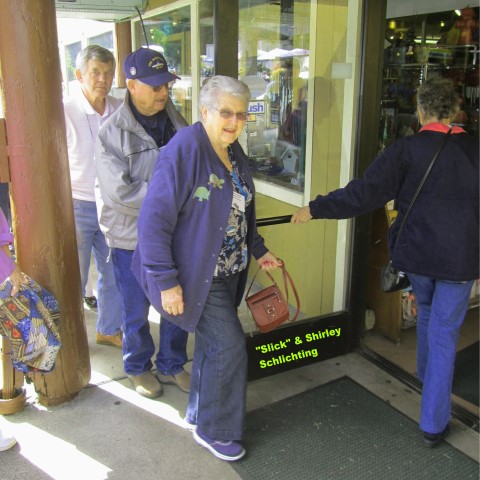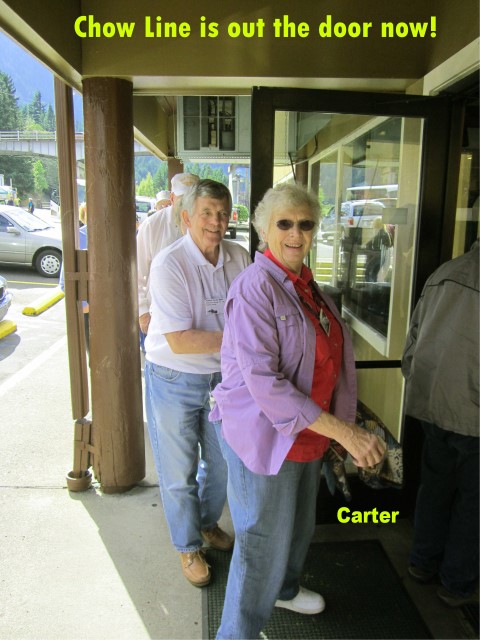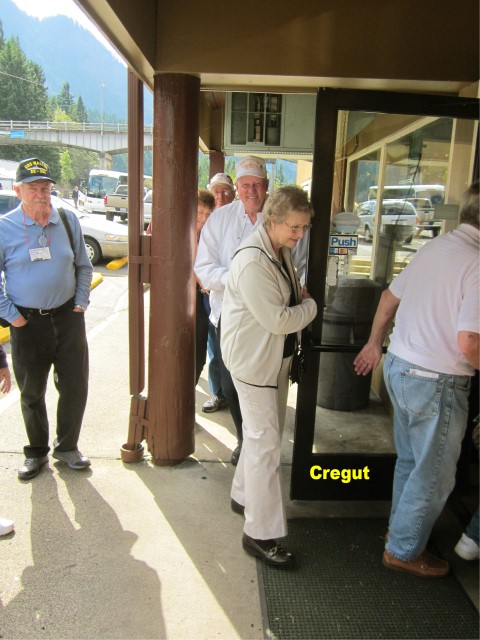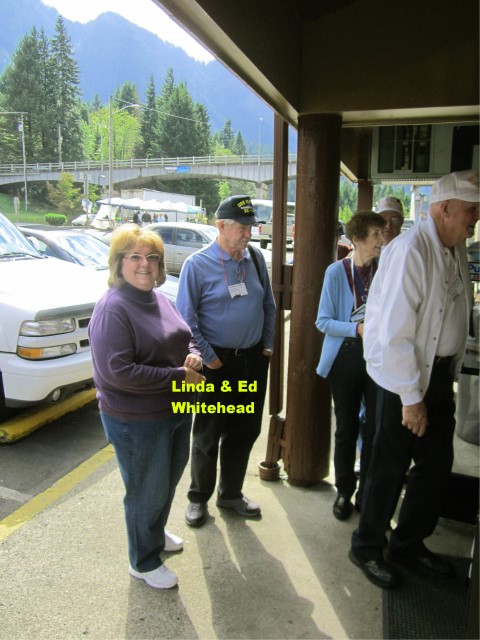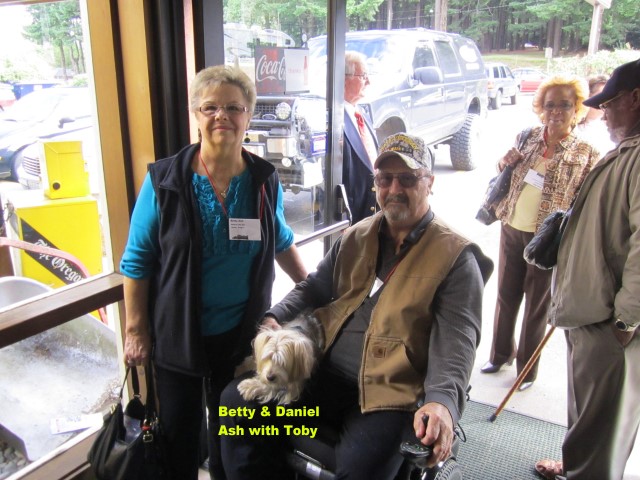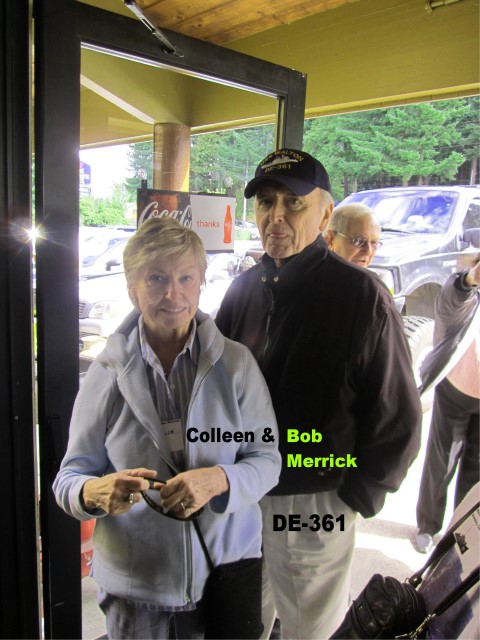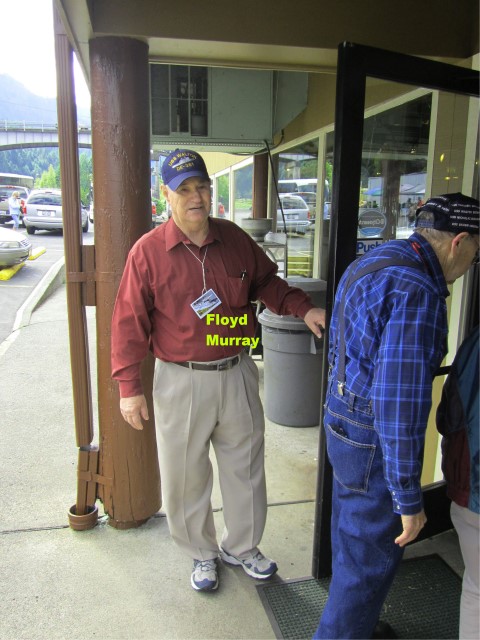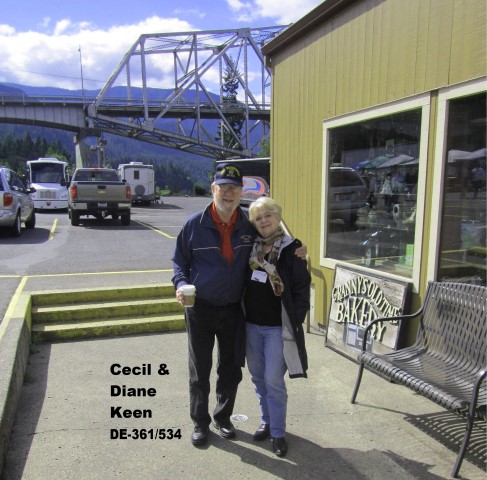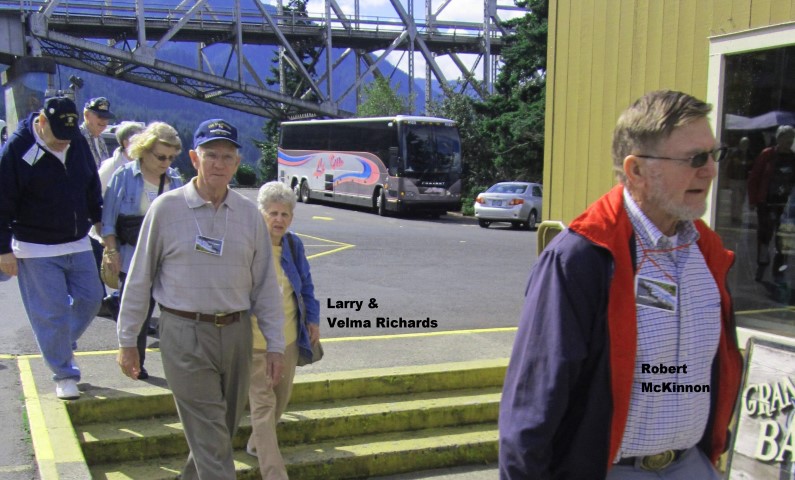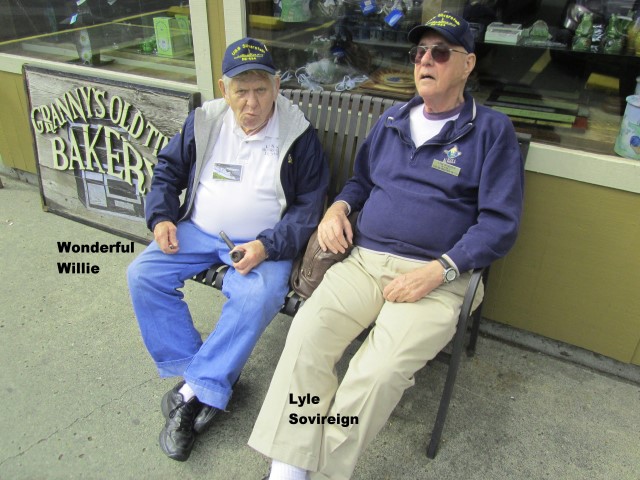 After lunch the bus took us to the Bonneville Dam & Fish Hatchery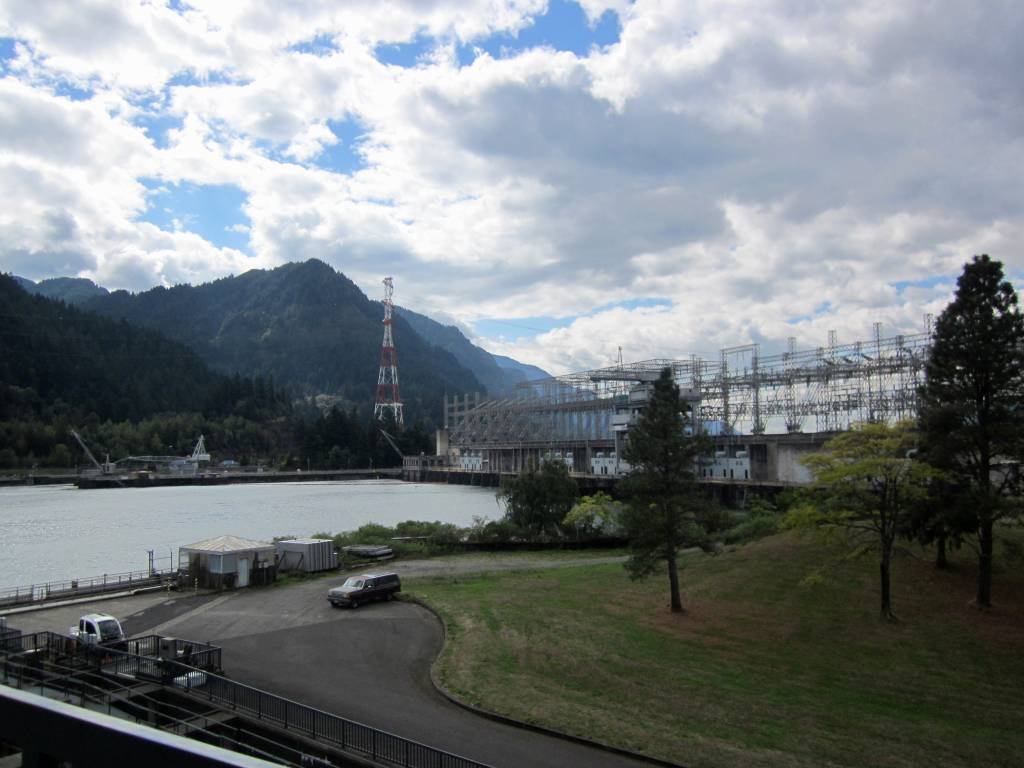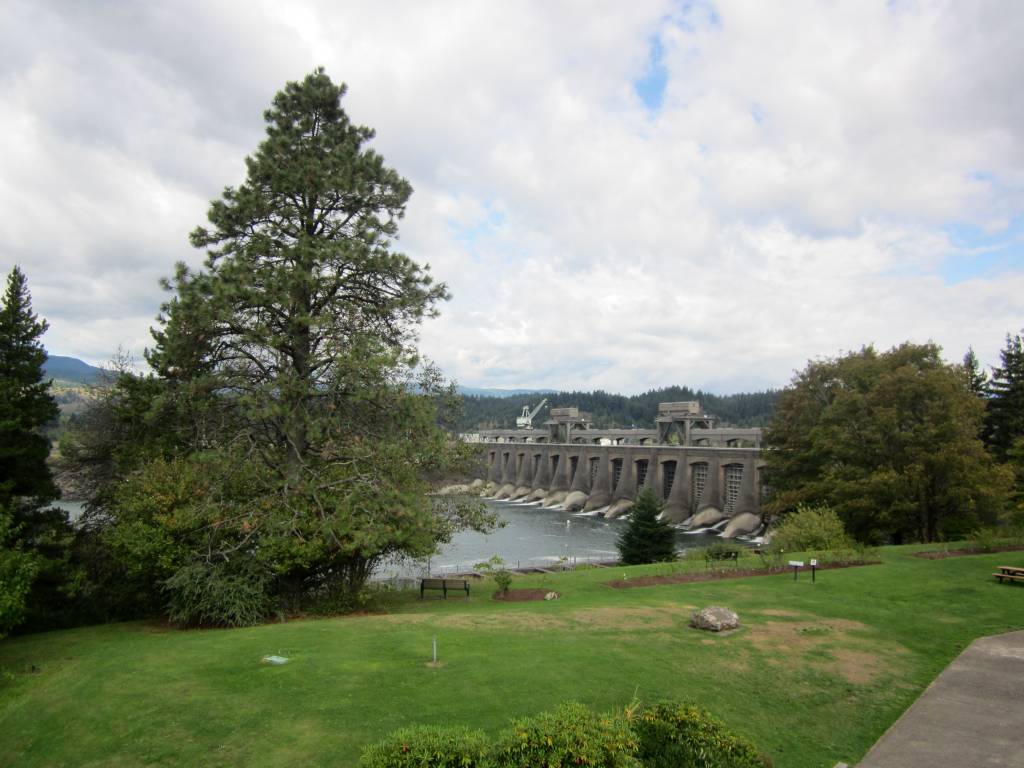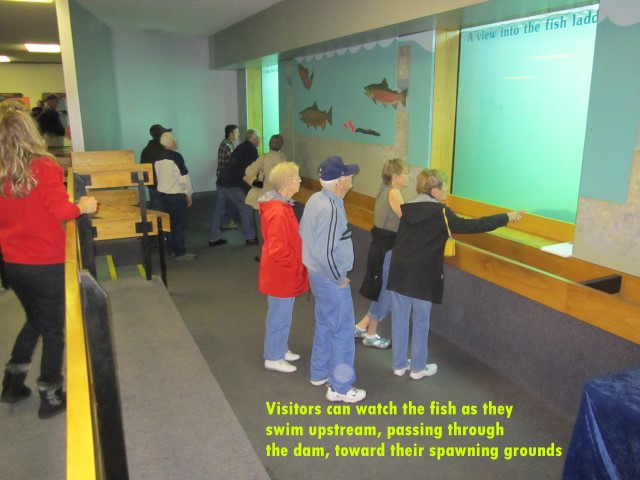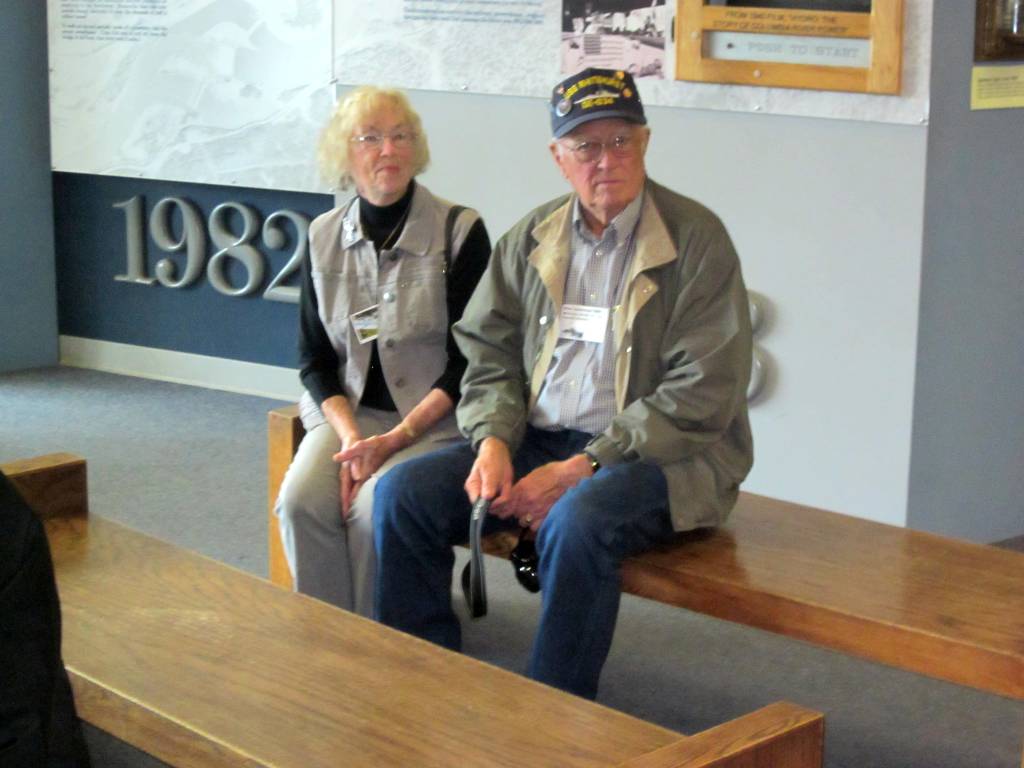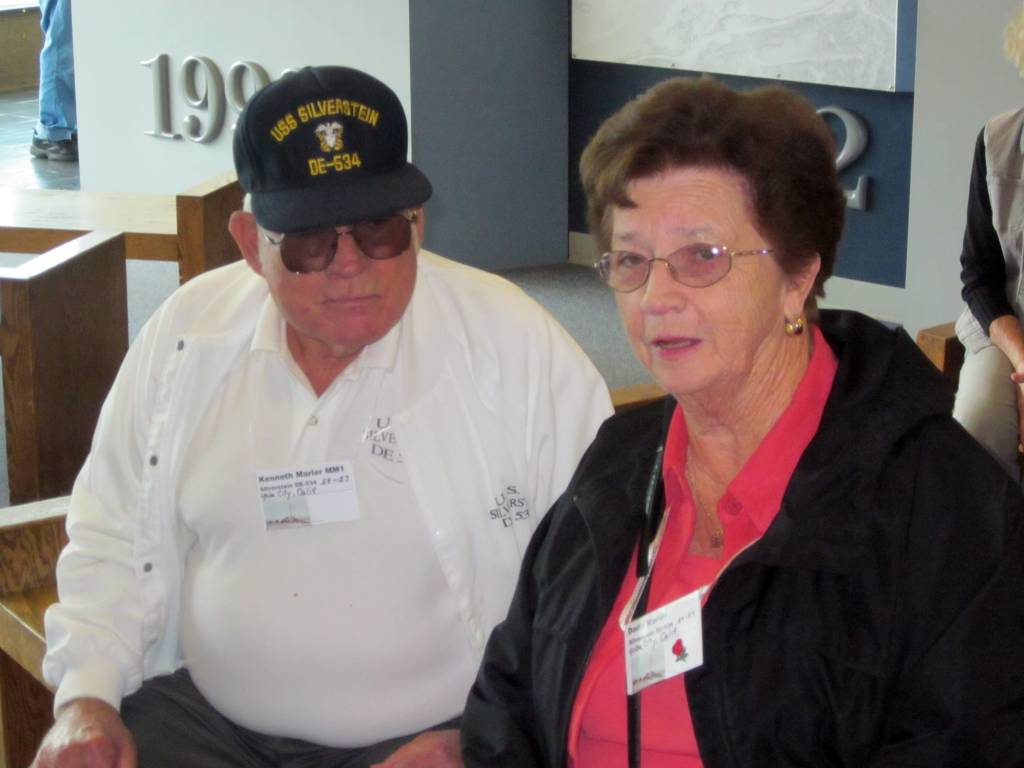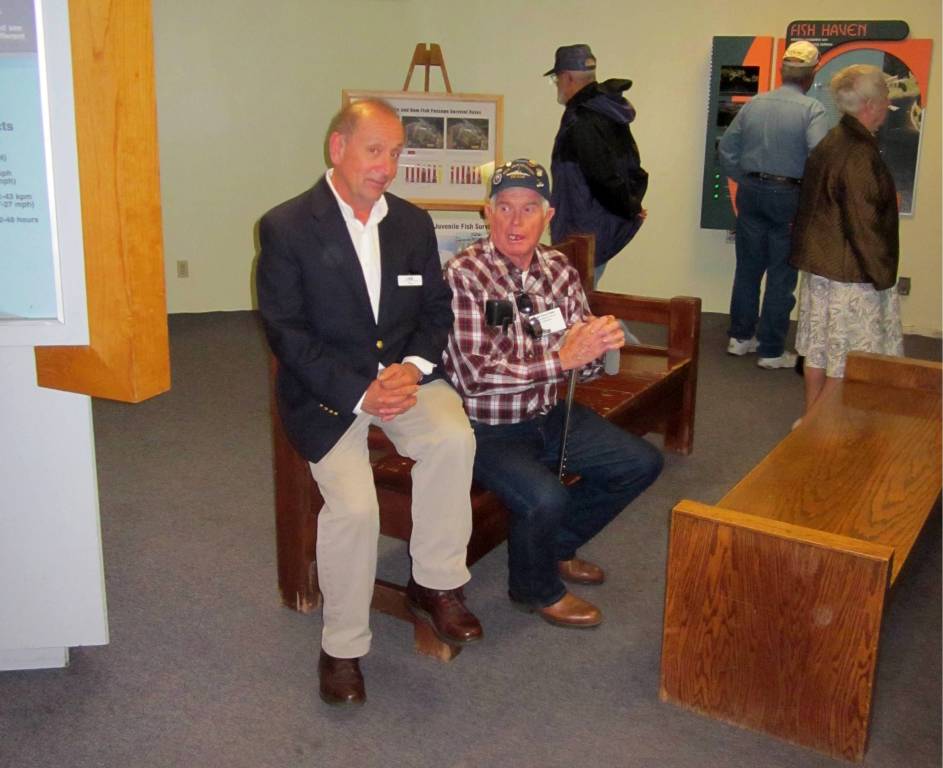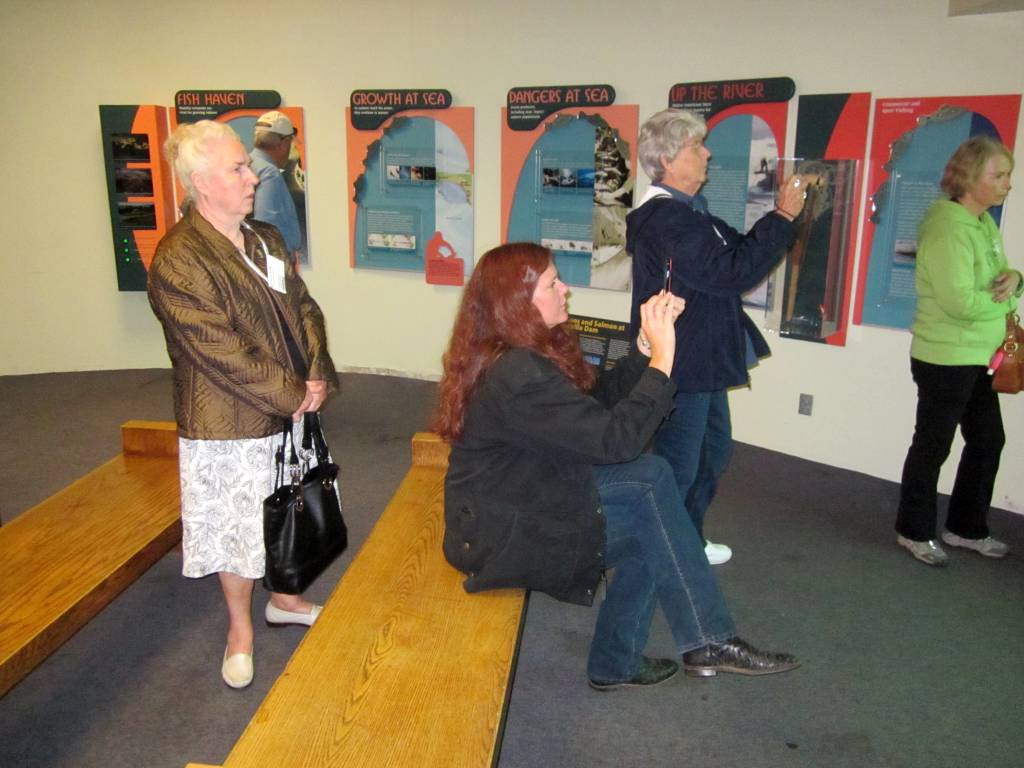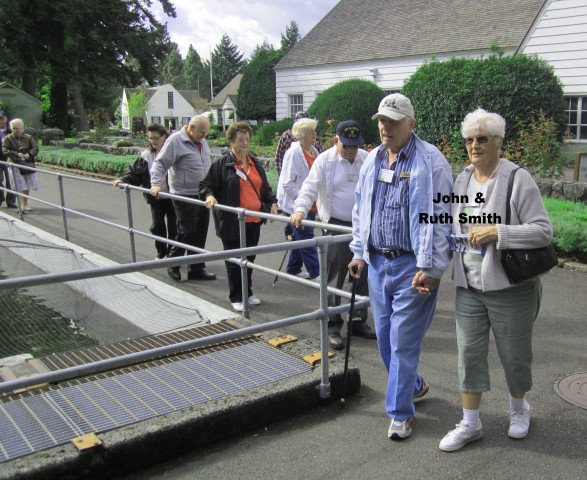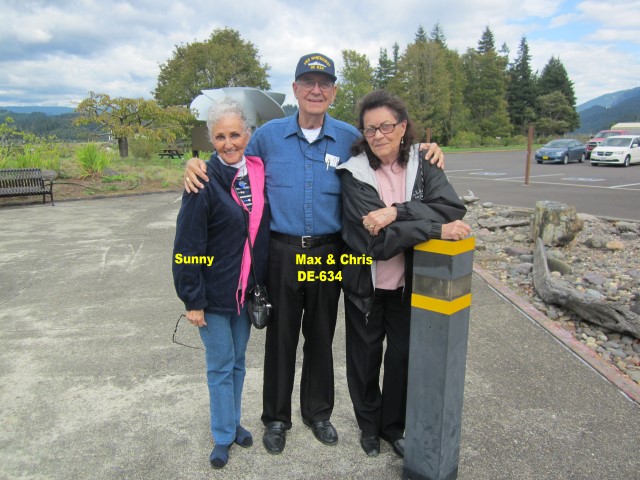 Fruday, September 27, 2013, was a rainy day, but it didn't dampen our spirits as we
boarded the buses and headed for Portland's Beautiful, Japanese Gardens.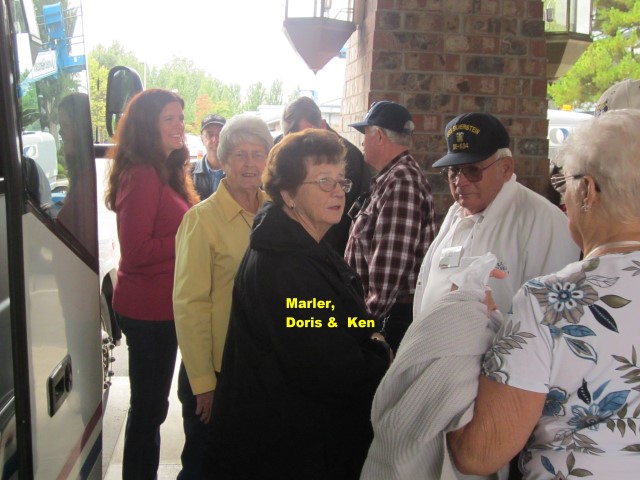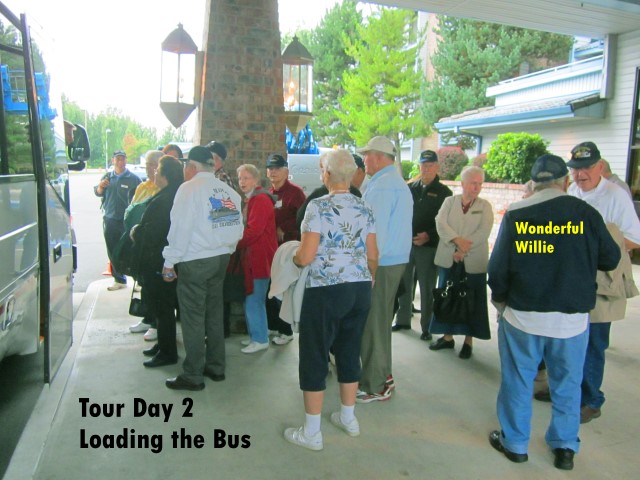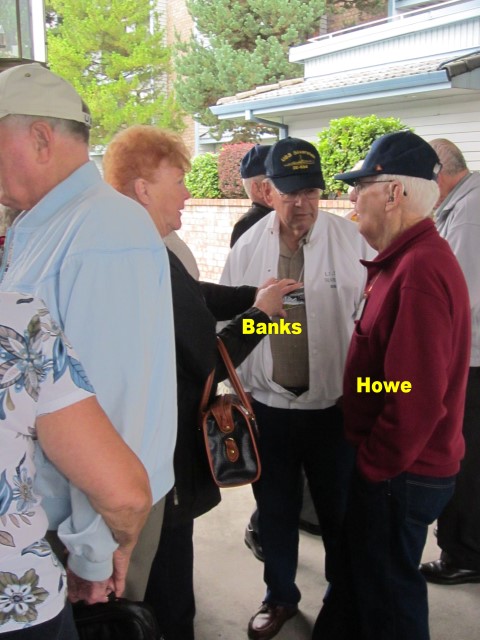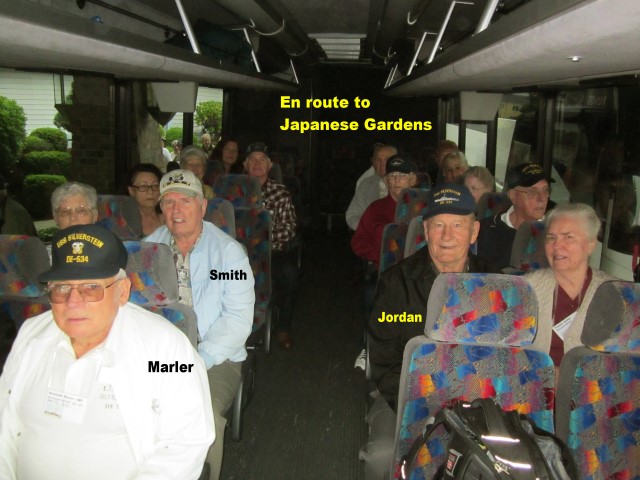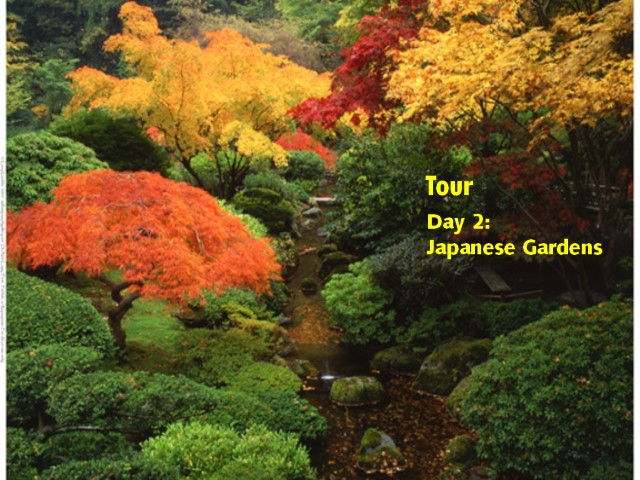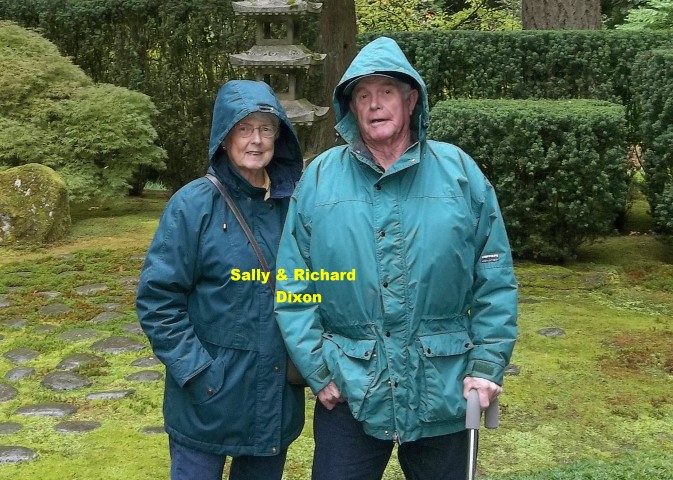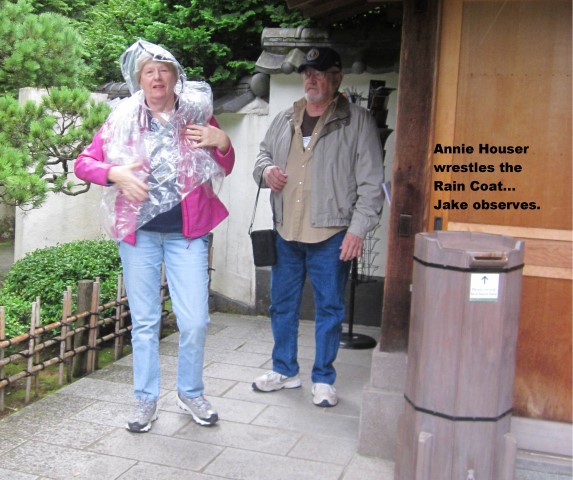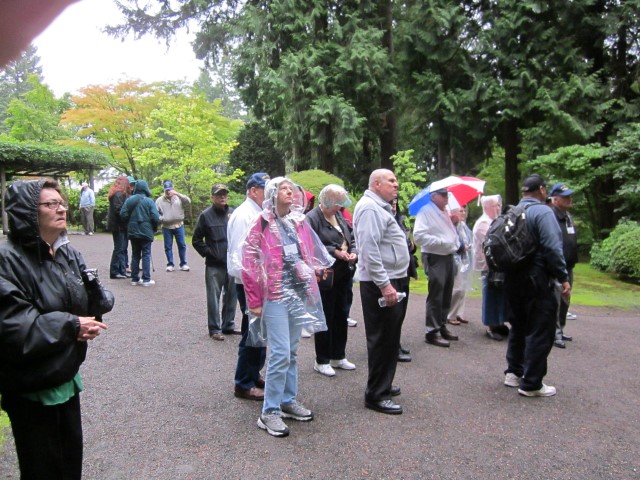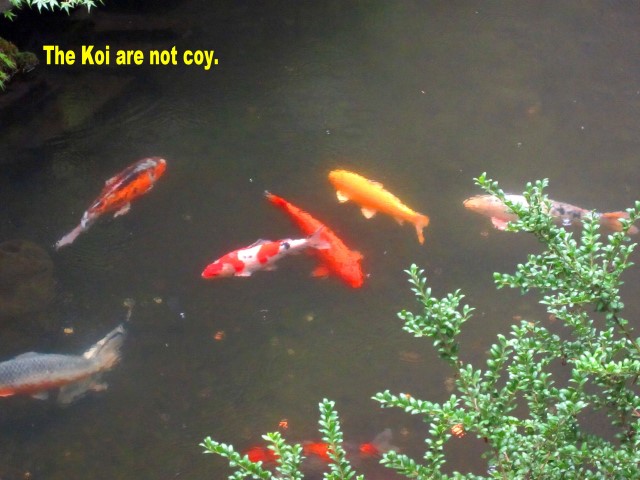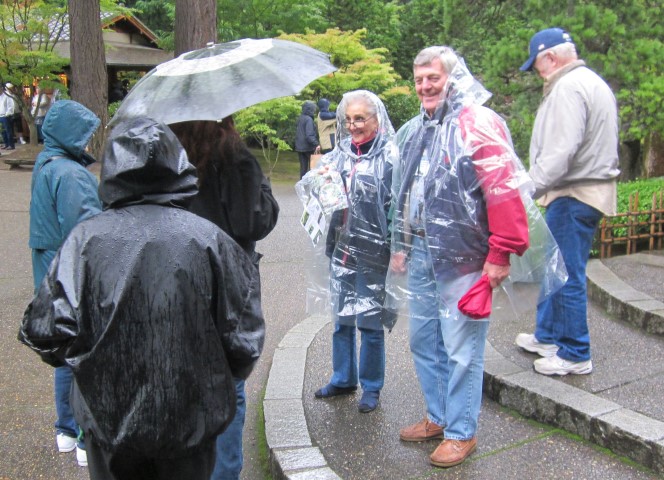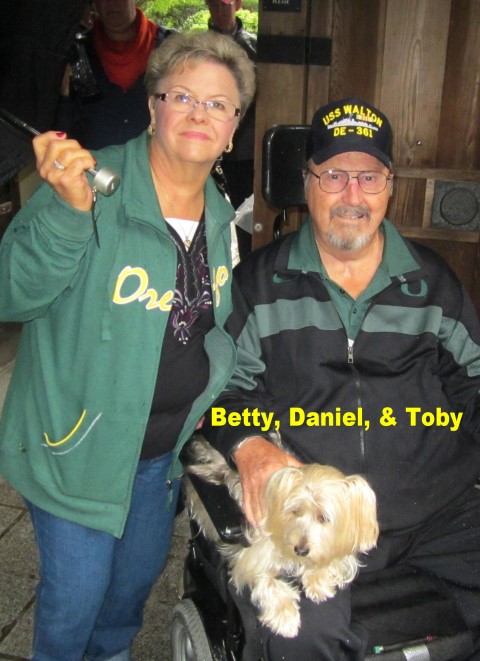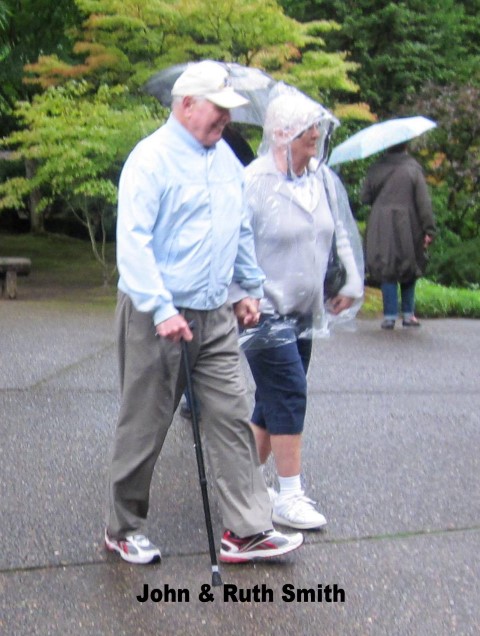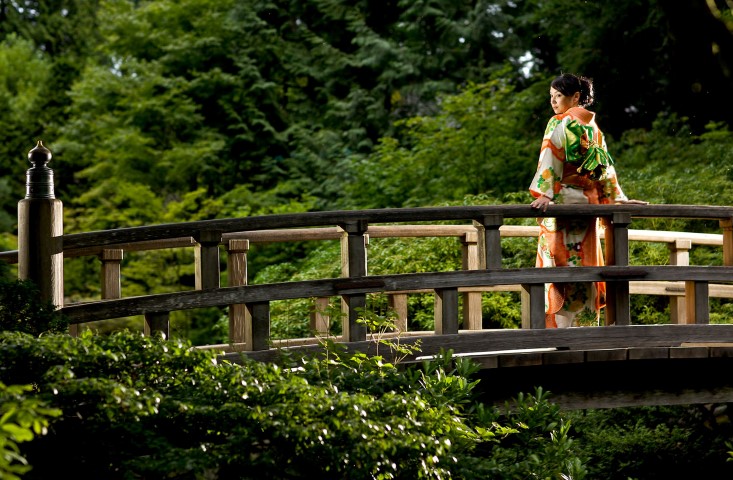 Leaving the Japanese Gardens, our driver set the course for McMinnville, Oregon, where
the Evergreen Museum houses the wonderful Spruce Goose and hundreds of other
exciting aircraft and memorabilia. The first order of business was: "Chow down!"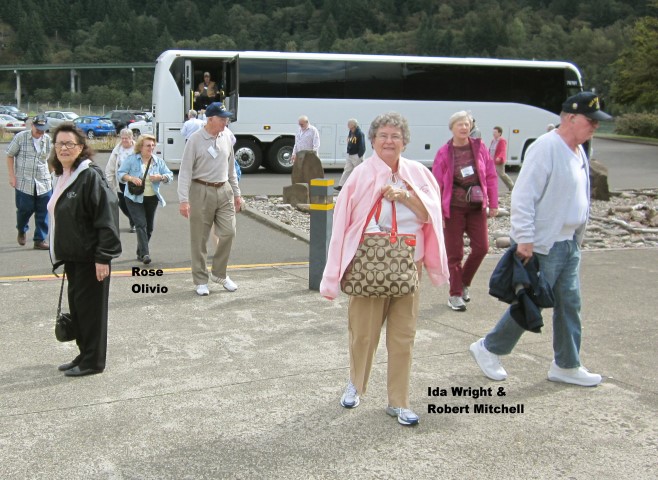 The second bus arrives at Evergreen Museum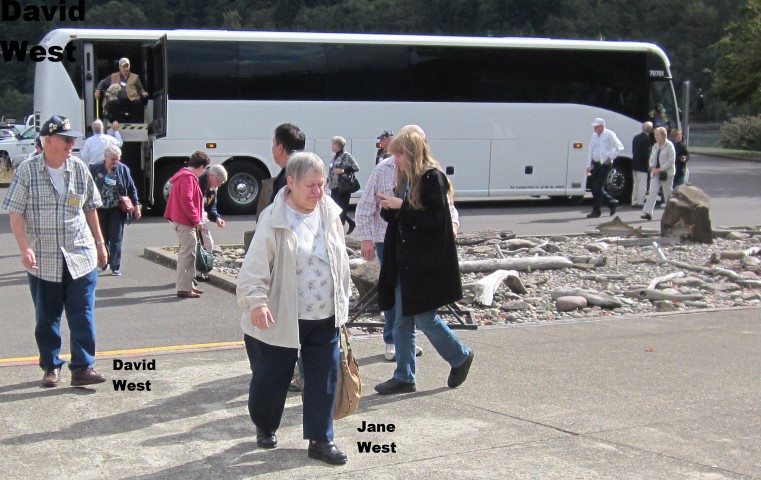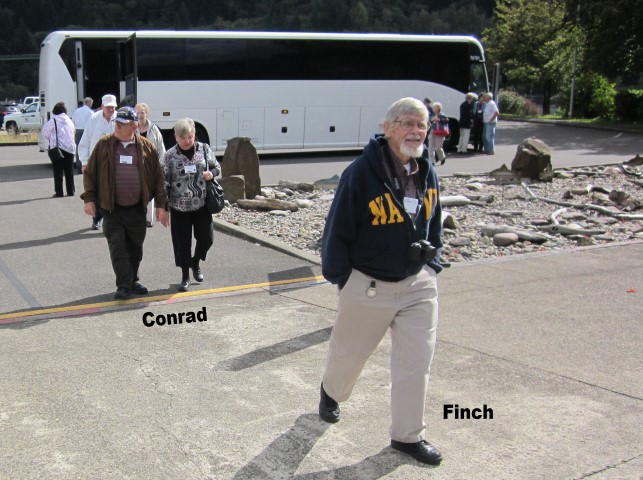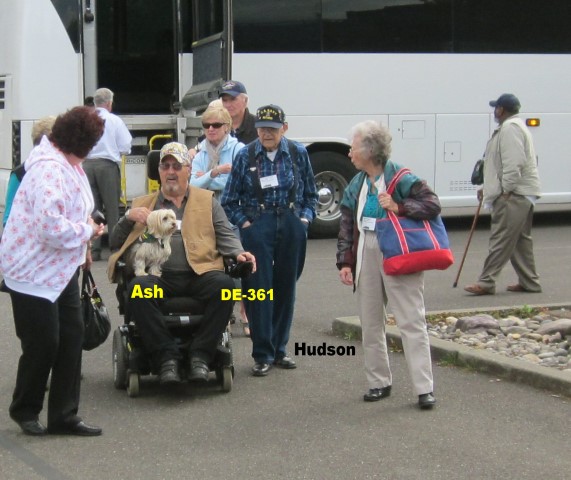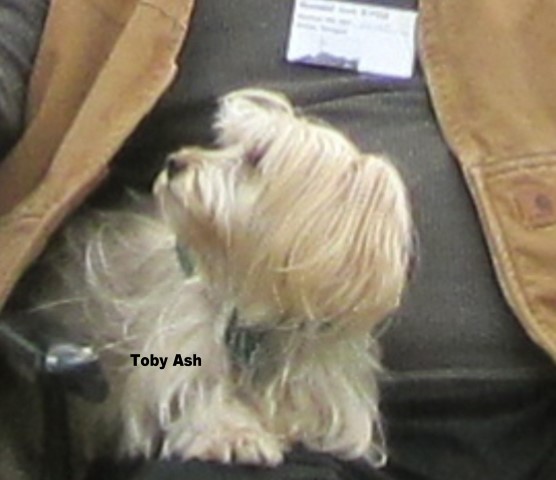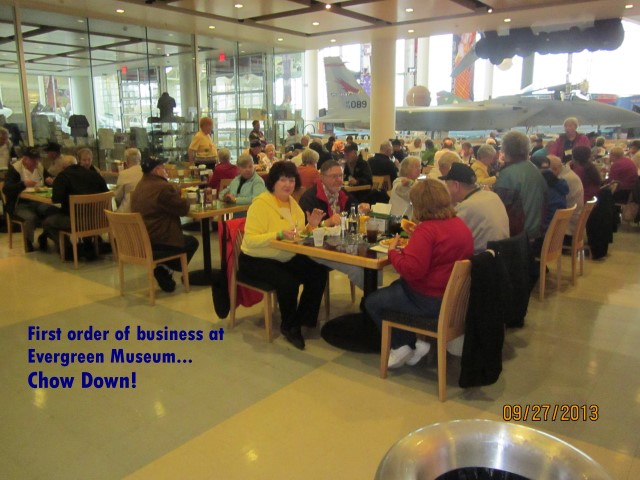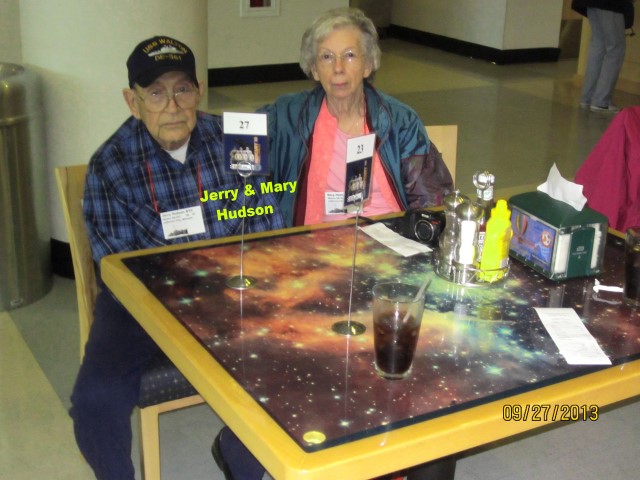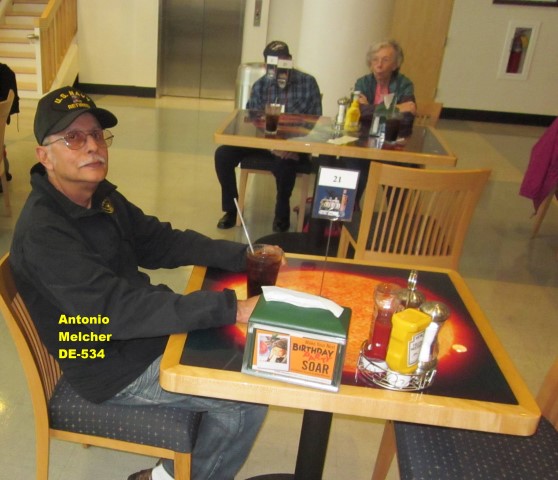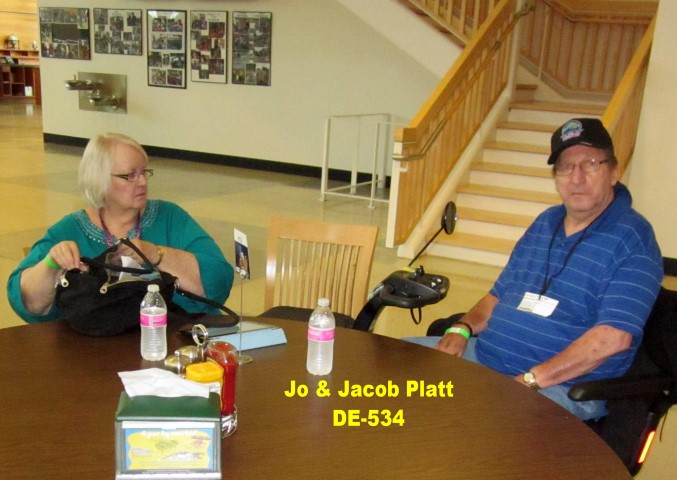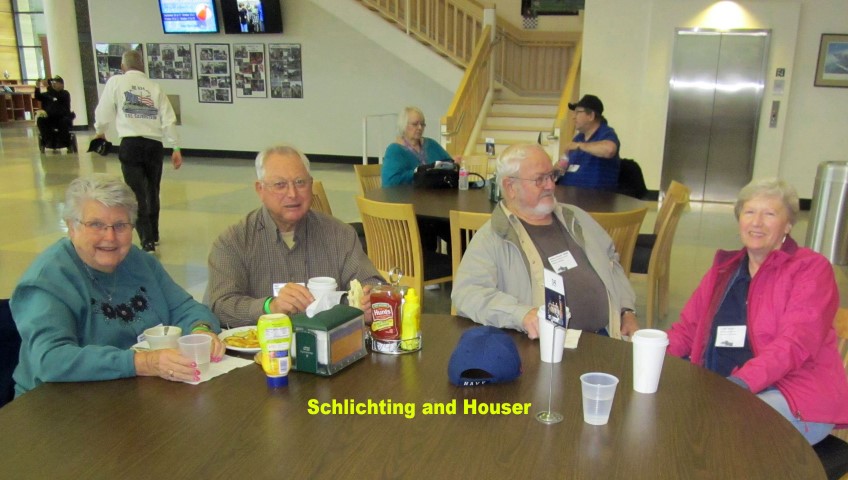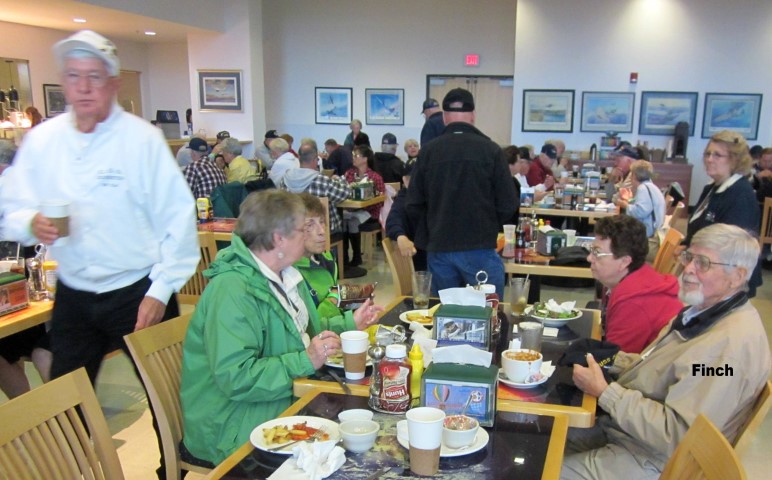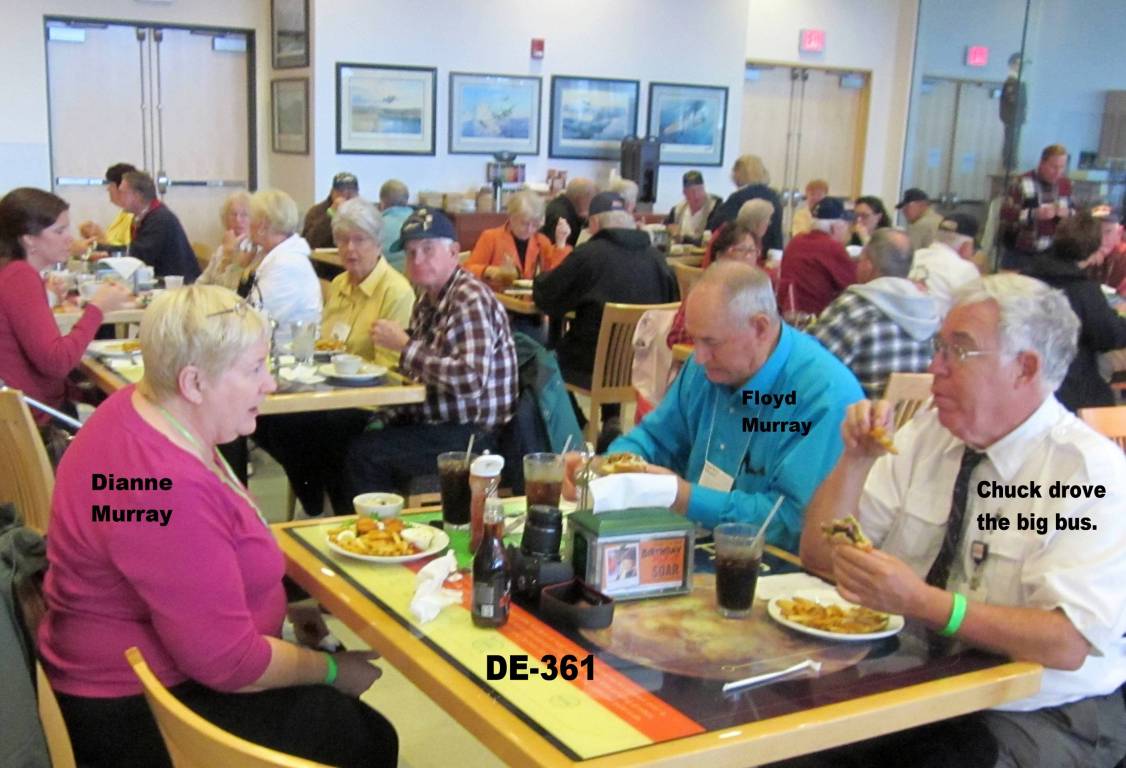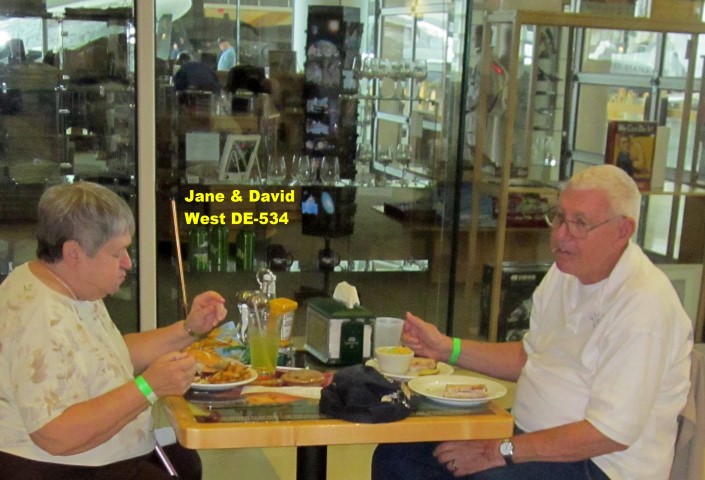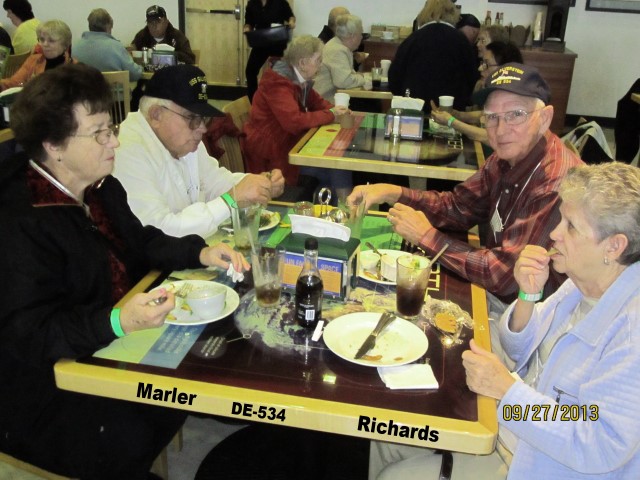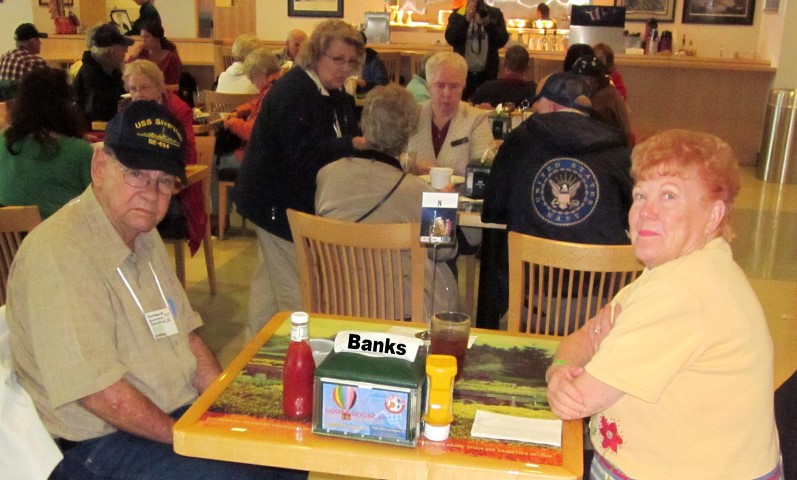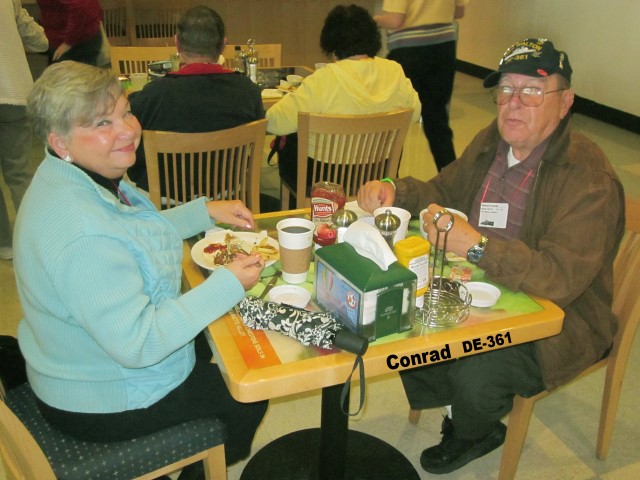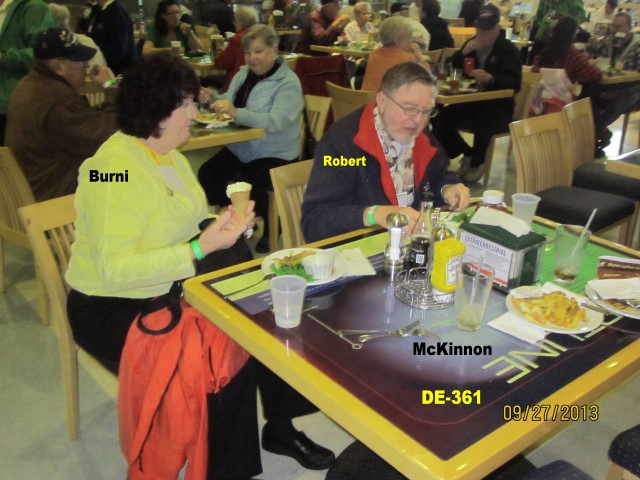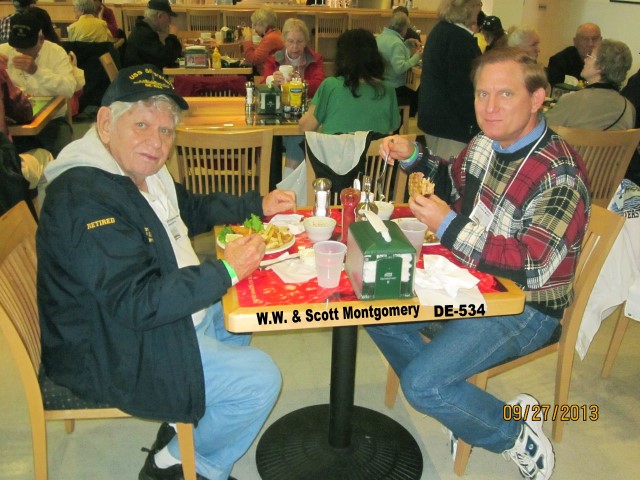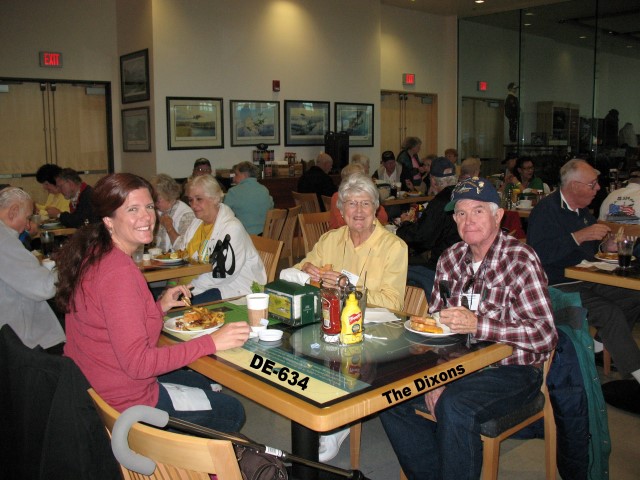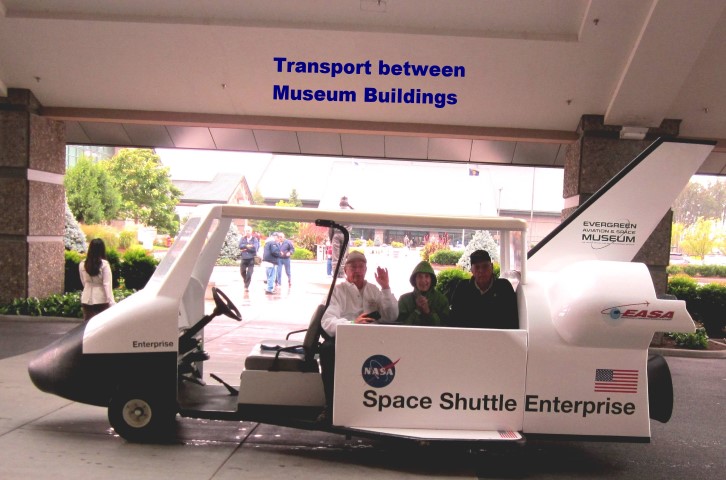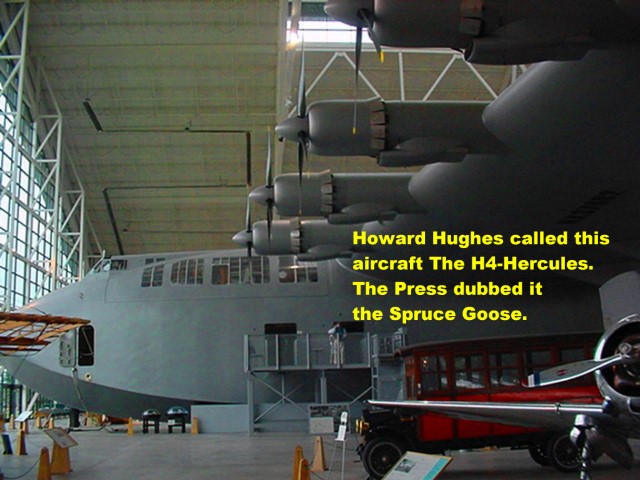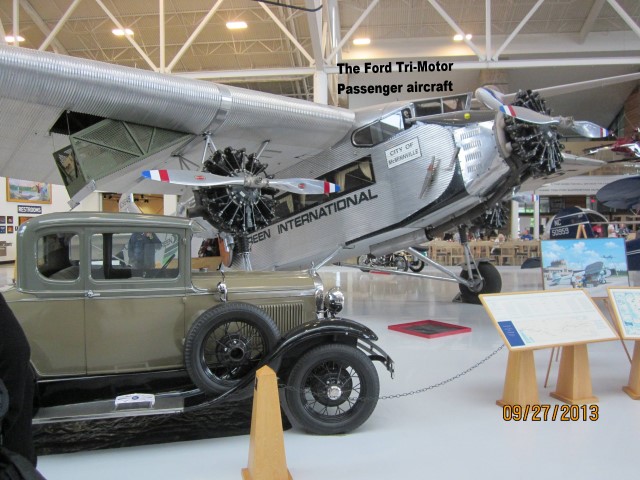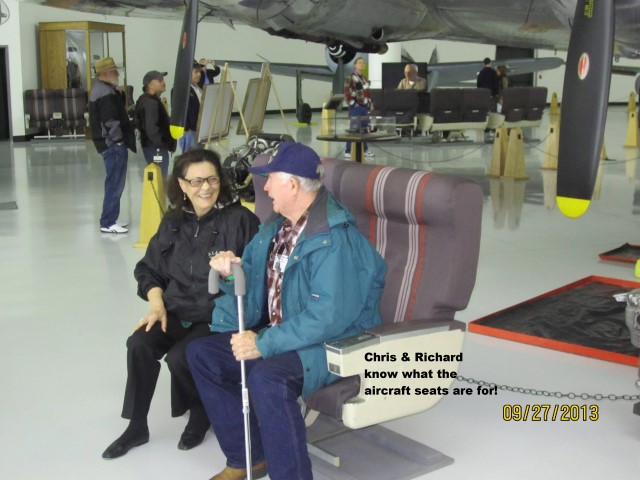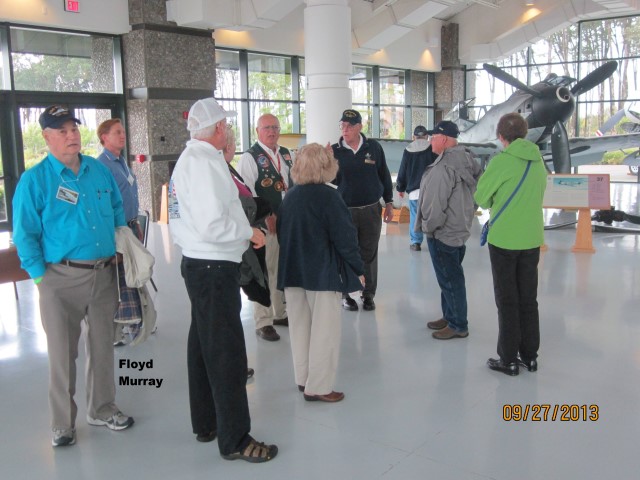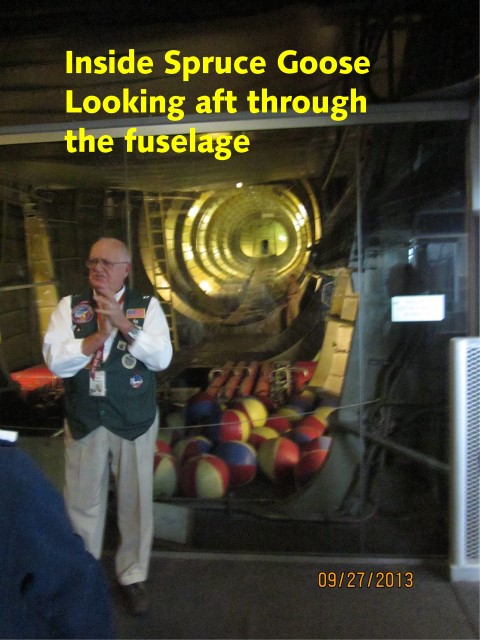 After Evergreen Museum Tour, we returned to hotel and a free evening. Next day, Saturday,
was a "Do your own thing day" Chris and I chose to drive to the Veterans Home in Vancouver,
Washington, to visit an old Whitehurst shipmate, Chester Fletcher, who was not well enough to
attend the reunion, although Portland is less than 20 miles south across the Columbia River.
Chester was expecting us. He had cookies and coffee available and we enjoyed a good visit in
in the Veteran's Community Living Center. he then invited us to his room where he showed
us his medals and commendations. Chester had served in the Army, European Theater in WWII.
After the war he re-enlisted in the US Navy and retired after a career as a Machinist mate.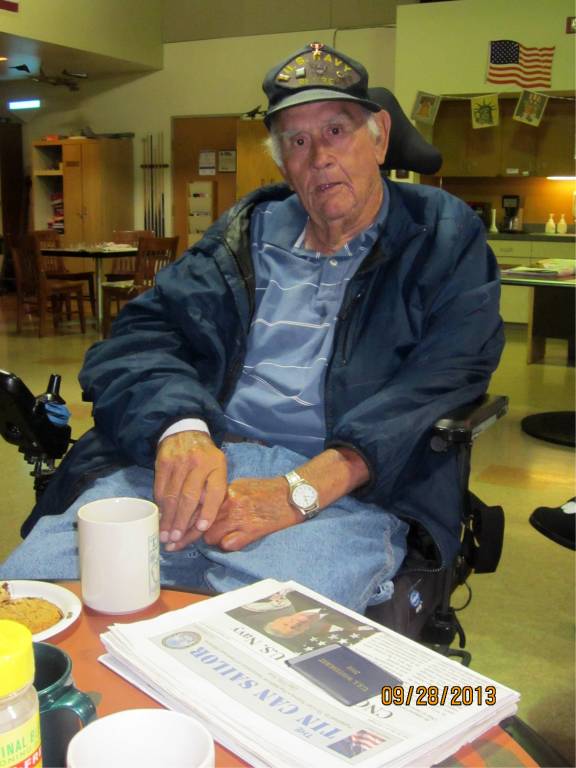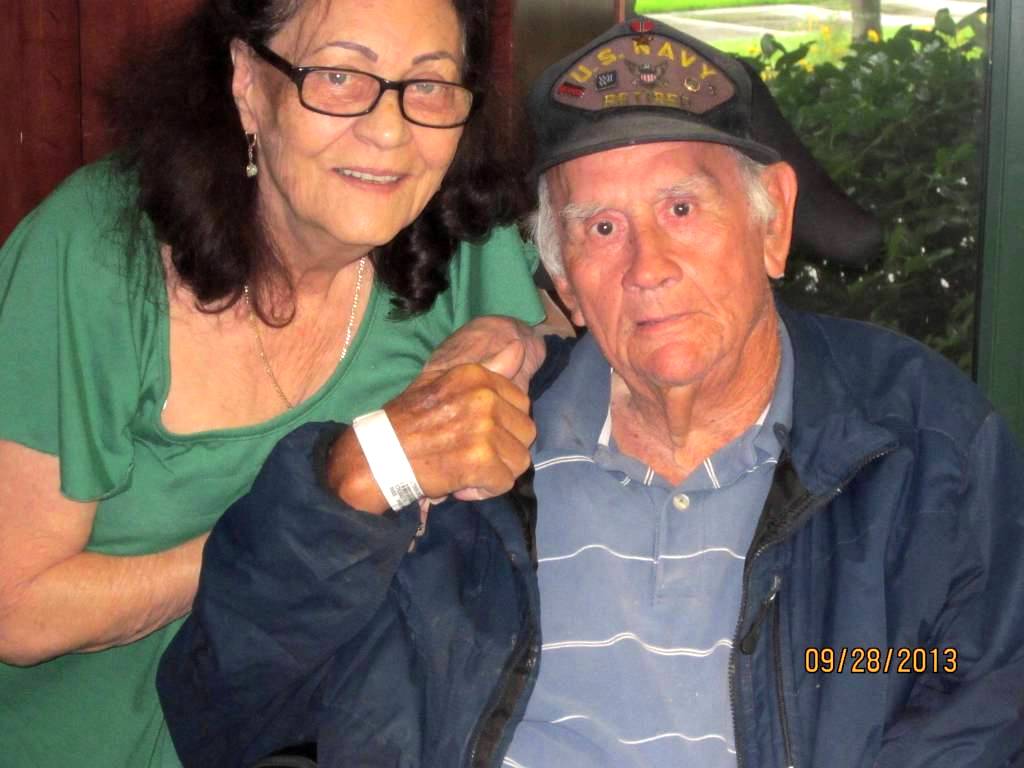 Chester Fletcher Chris and Chester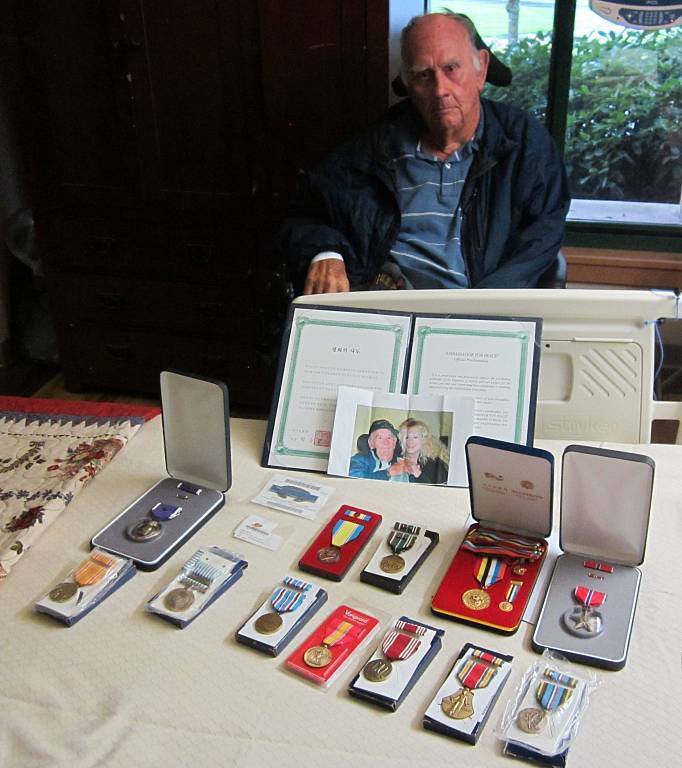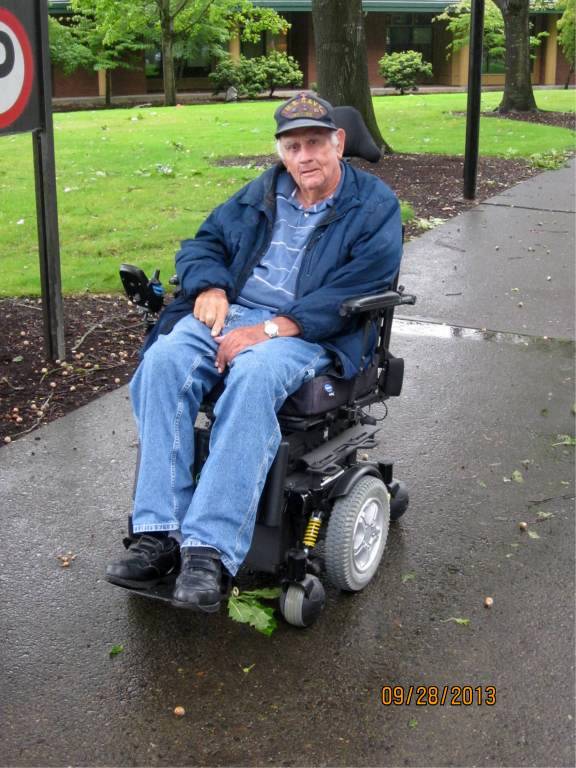 Chester and his Military Decorations Our escort to the car.
When time to leave, it was sprinkling rain. In spite of this, he insisted on accompanying us to
our car. The photo of Chester in his Power Chair was our "Goodbye" picture. Sadly, he
embarked upon his final voyage the day after Christmas, 2013. Another shipmate, Arnold
Pettijohn, who knew very well said, "Chester was a gentleman." I would add, "and a hero too."
mc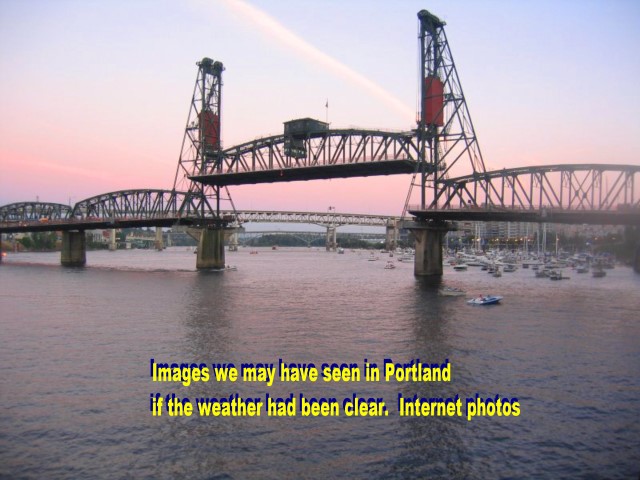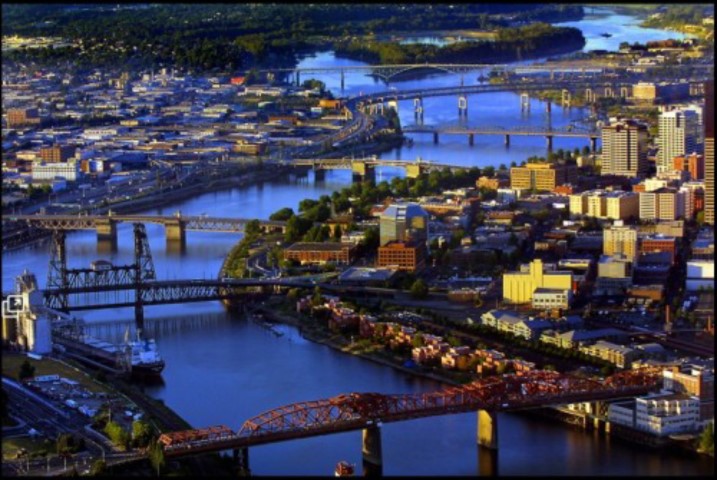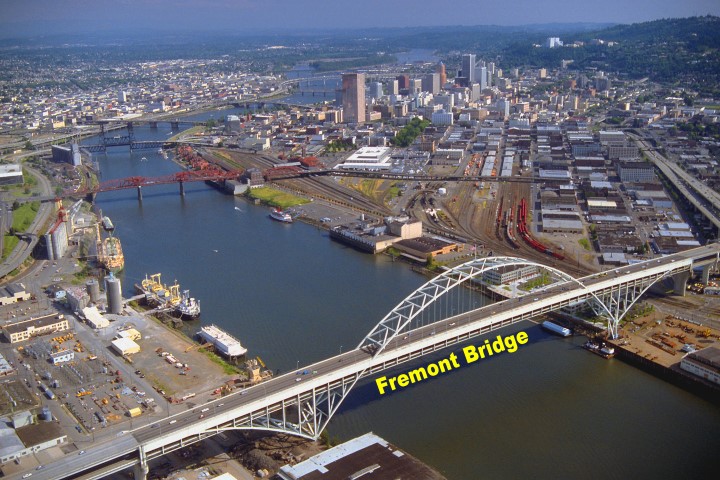 We crossed this one each way on the second tour day.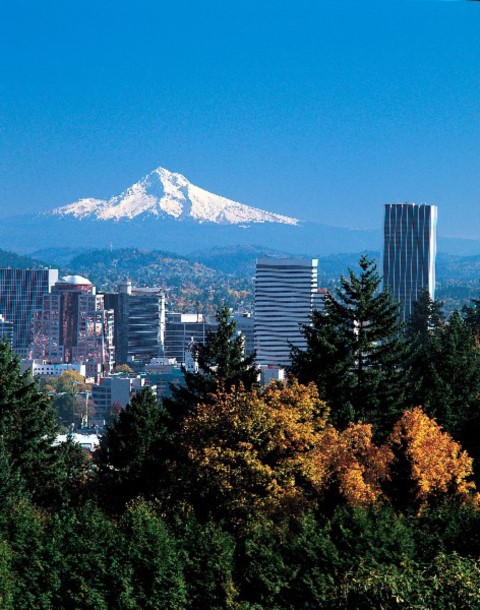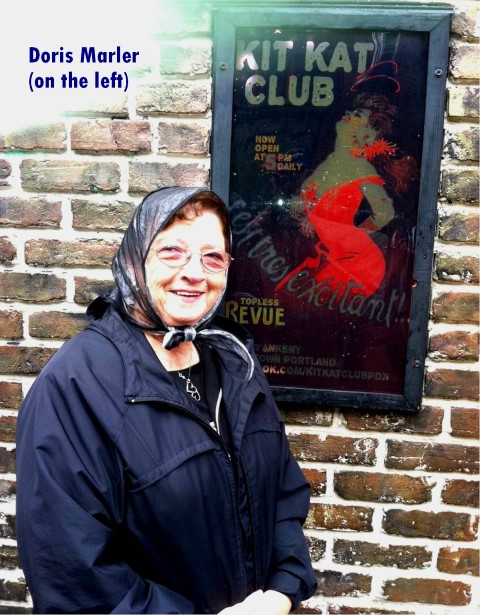 Portland, OR and Mt. Hood Doris in Downtown Portland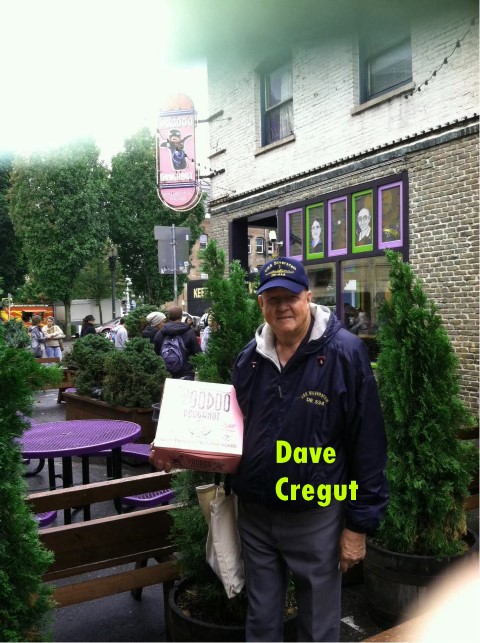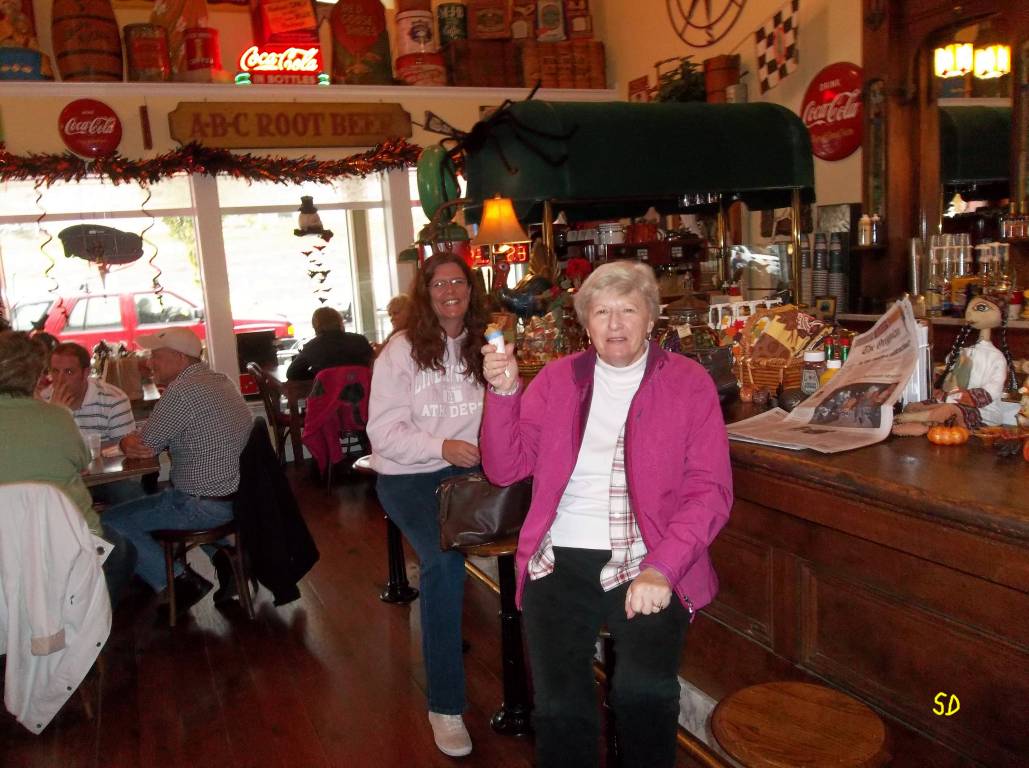 Dave loves Voo Doo Doughnuts Pam Dixon Simmons and Annie Houser
Closing Banquet at the Shilo Inn was a blast. We stayed up until after 8 p.m.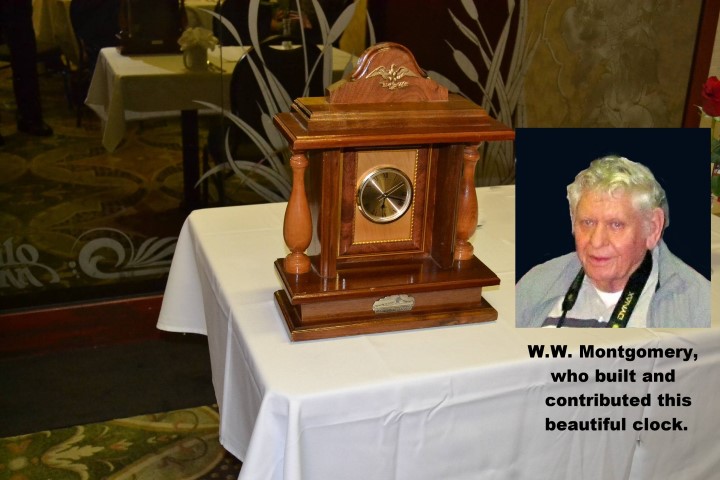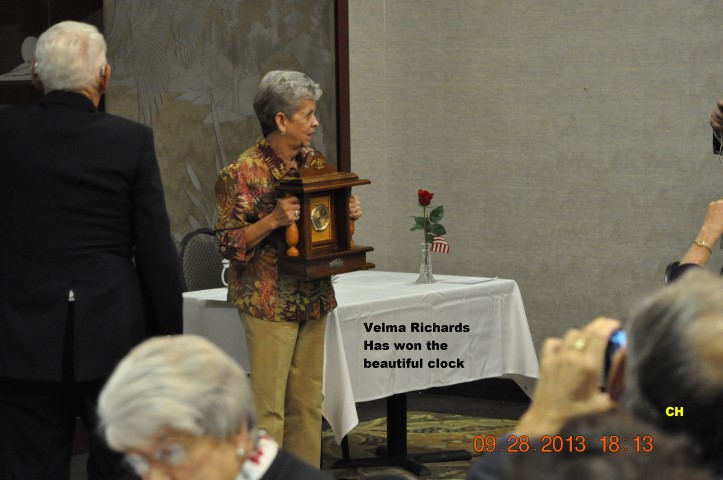 "Wonderful Willie" Montgomery made the door prize. Velma Richards won it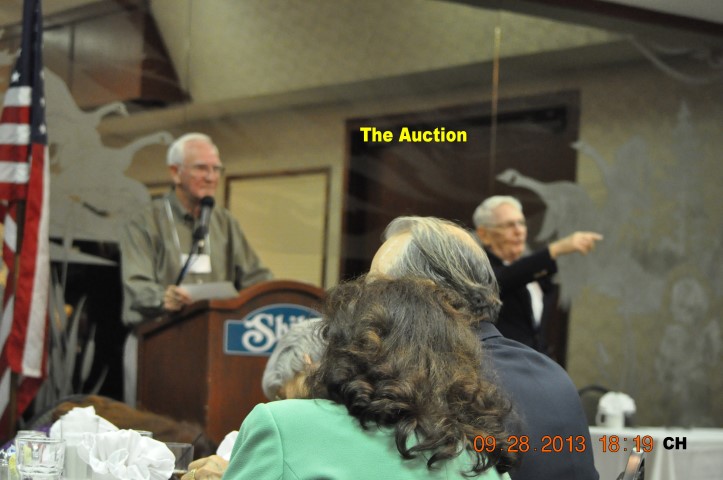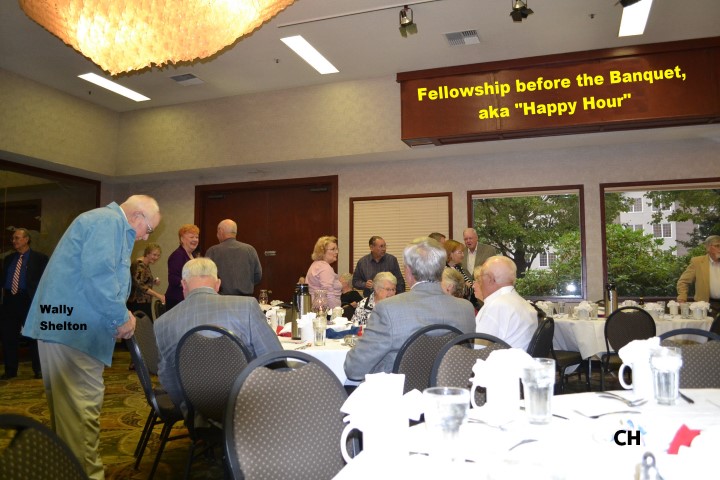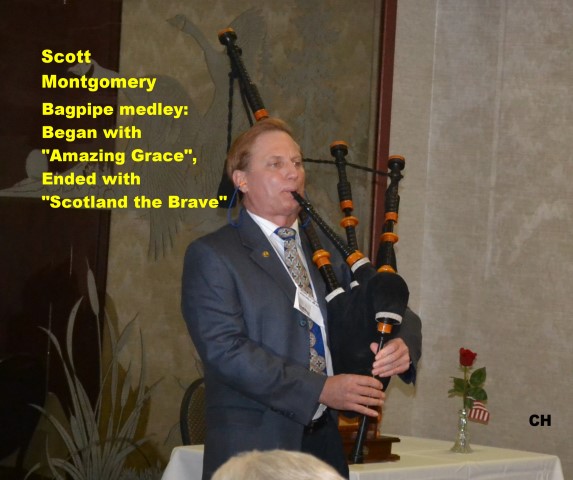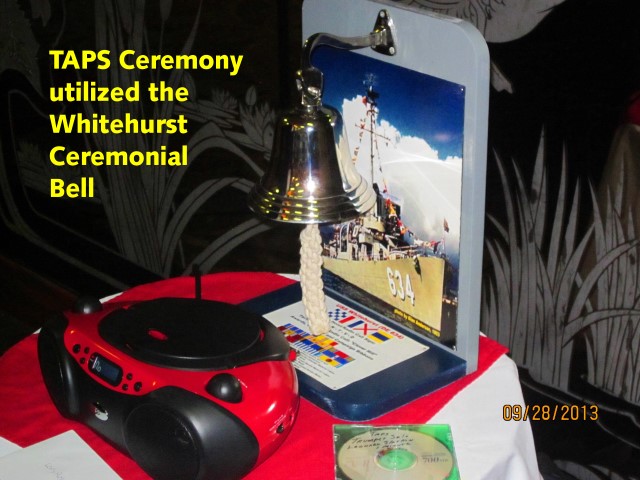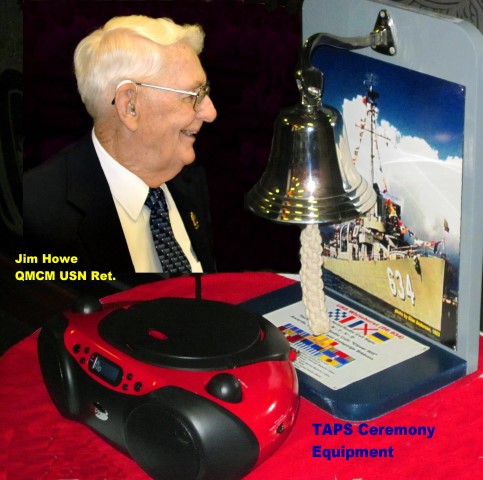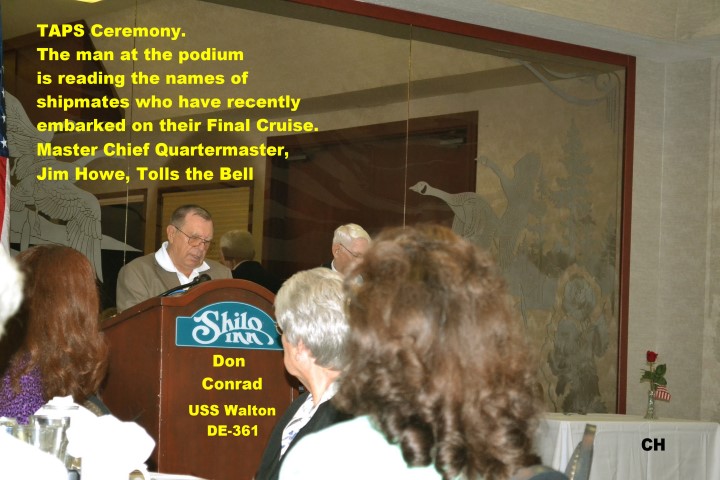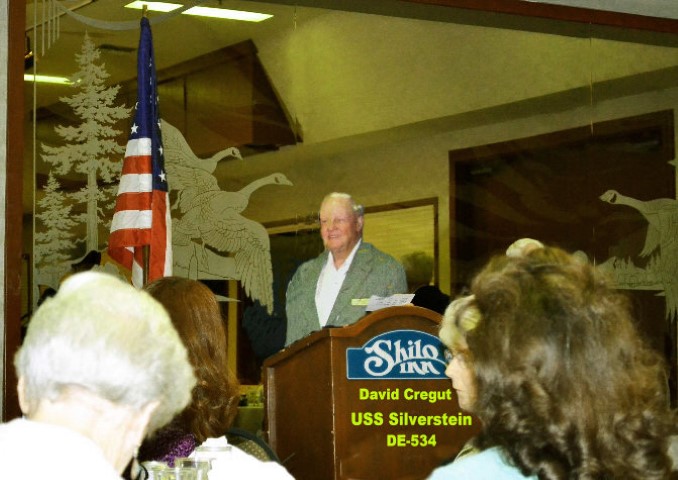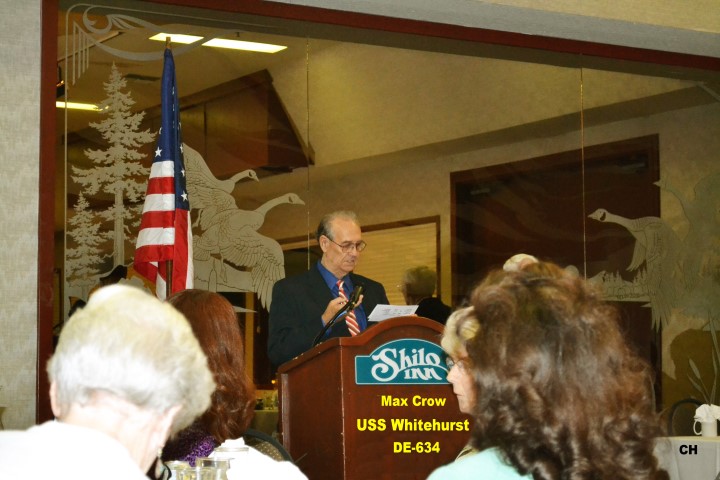 The Banquet was a time of good food and fellowship. We opened with a Pledge of Allegiance
the USA and its flag, and an invocation, held the door prize drawing, had an auction,
and conducted, the annual TAPS Ceremony to recognize our Shipmates who have embarked
upon their final voyage. After the meal, Mr. Ken Buckles and his wife Melinda presented an
inspiring program about America's Veterans and the need to honor them, telling us about their
own, ongoing efforts toward that end.
The first joint reunion of the Silverstein, Walton, Whitehurst veterans was success. Jerry and
Mary Hudson, of the Walton Group, are already planning Joint ReU #2, scheduled for September
or October of 2014 in Kansas City, MO. Best wishes for our health and safety. Let's s plan on
KC, MO in 014.
Max Crow, Webmaster, USS Whitehurst Assn. Feedback will be appreciated. I will try to correct
errors and oversights. crowmax@aol.com
WWII Era | Korea War & '50s | Viet Nam & 60s | Reunions | All Links Page | Search & Rescue
Memorial | Poetry | Enemy Below | Taps List | Photos/Armament | History | Crews Index | Home