USS Whitehurst Logo by: Pat Stephens, Webmaster, DESA

The 2016 Reunion of the
WWII Veterans of USS Whitehurst DE-634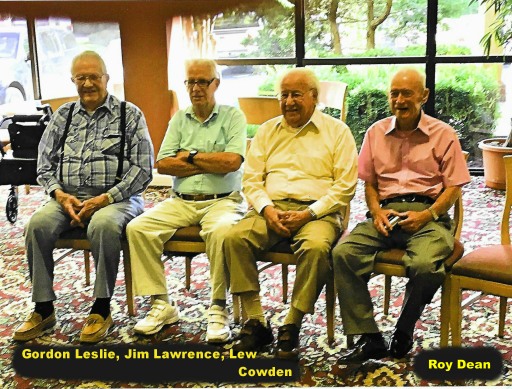 On the last full weekend of June, 2016 a small number of Whitehurst WWII Vets
met for their annual Shipmates Reunion. They were accompanied by friends
and relatives, and once again met at the Clarion Inn of Knoxville, Tennessee.
WWII Vets attending were Gordon Leslie, who is President of the group, Lewis Cowden, and Roy Dean. Jim Lawrence, Whitehurst Vet from a later era, has long served as Secretary for the and attended all the reunions.
max crow, webmaster USS Whitehurst Assn.
WWII Era | Korea War & '50s | Viet Nam & 60s | Reunions | Search & Rescue
Poetry | Enemy Below | Taps List | Photos/Armament | History | Crews Index | Home